Frame Types
Black stained oak frame
This is a hand stained wood finish with a beautiful grain to it. This is a simple, lovely frame that would work well with most of the artworks tht we sell.
Artists: Malcolm Franklin.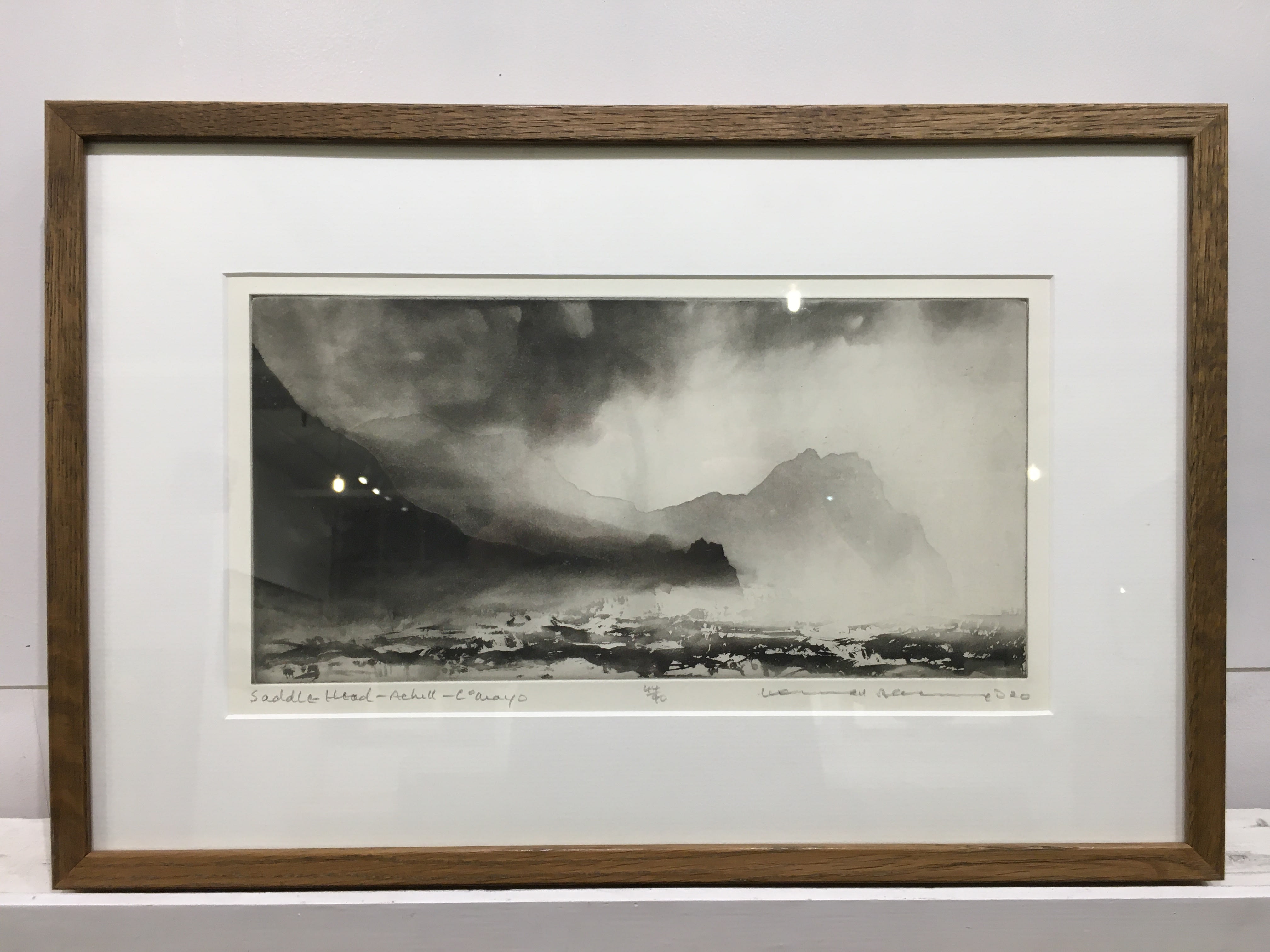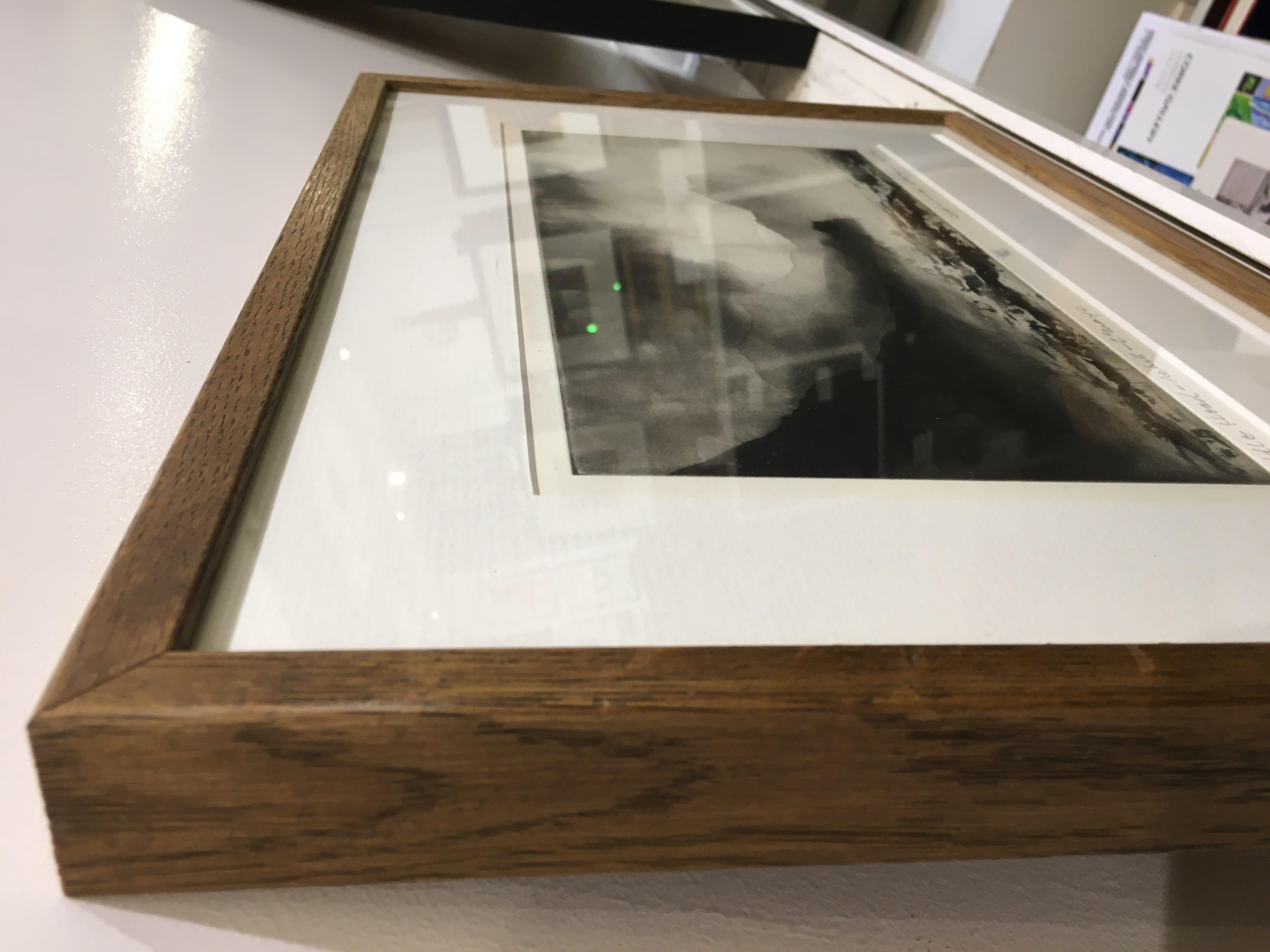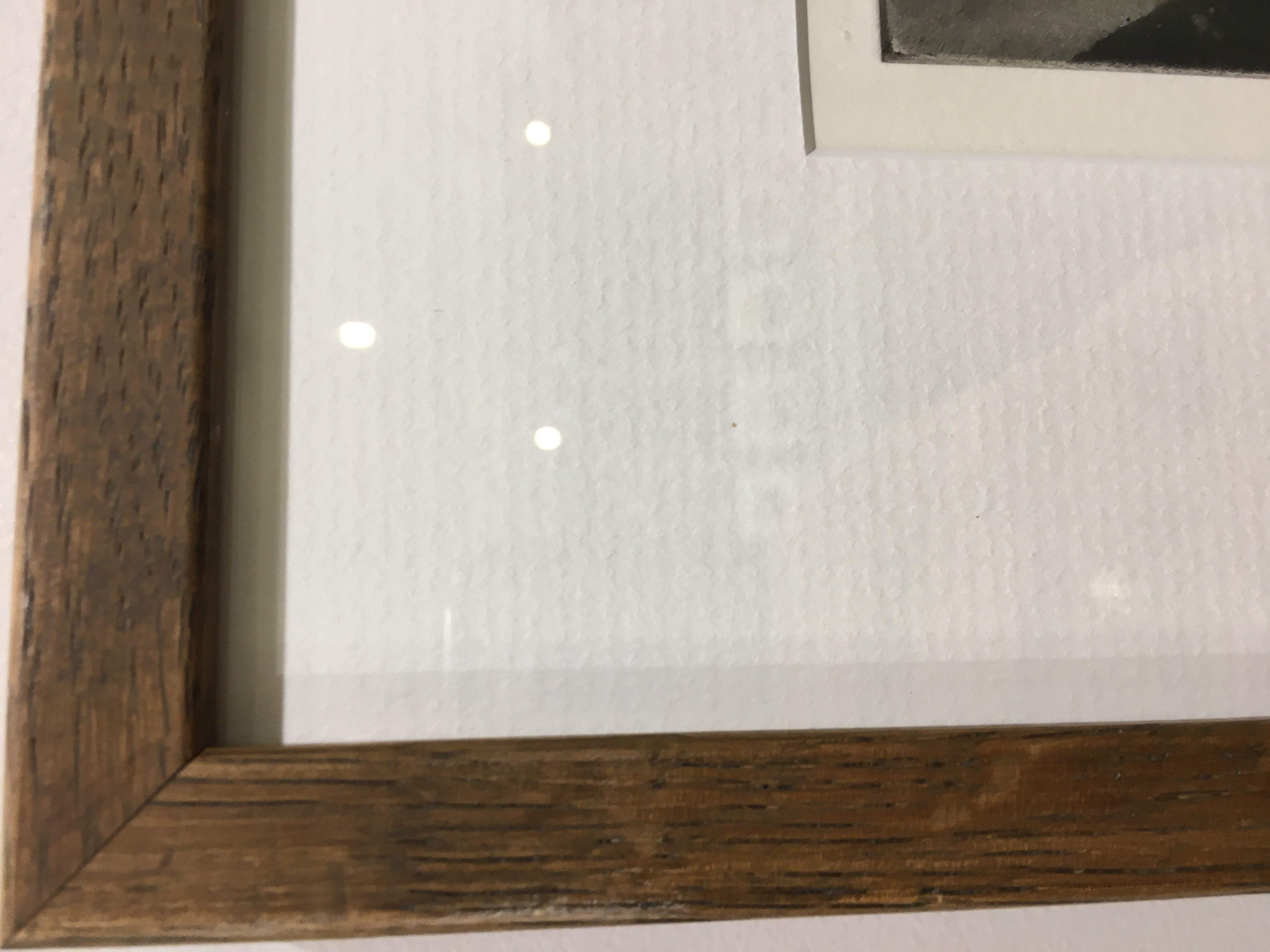 Brown stained oak frame
This is a variation on the hand stained frame.
Artists: Norman Ackroyd
* A note on the stained oak frames. There are two sizes for these frames: thinner (12 x 20 mm) and thicker (15 x 30 mm) . Above is an image where the depths of these two stained oaks are compared.
Natural waxed oak frame
This is a variation on the hand stained frame.
Artists: John Tenniel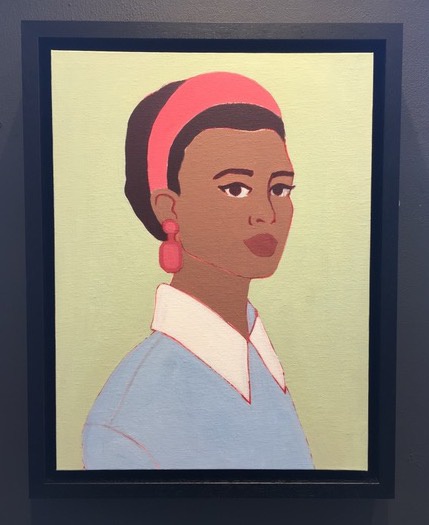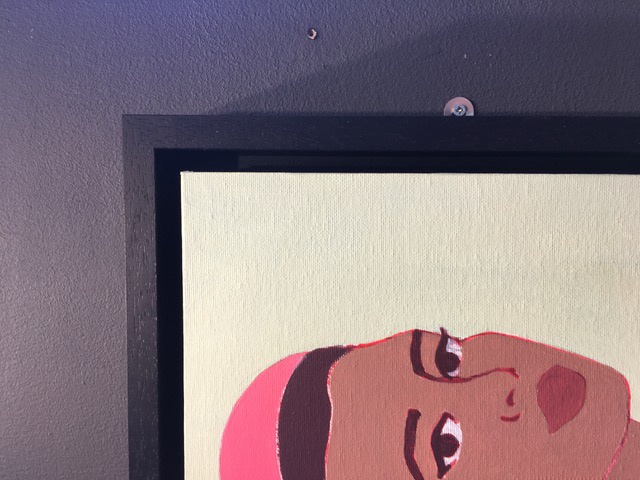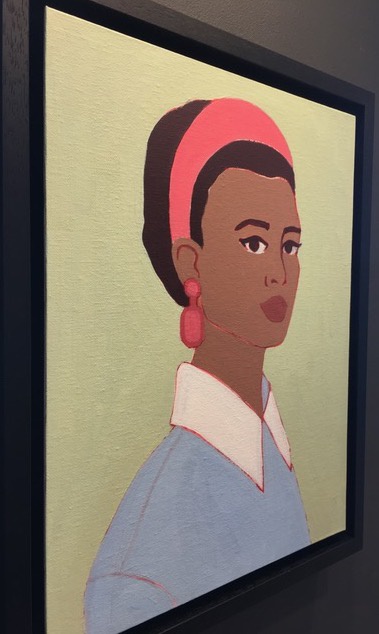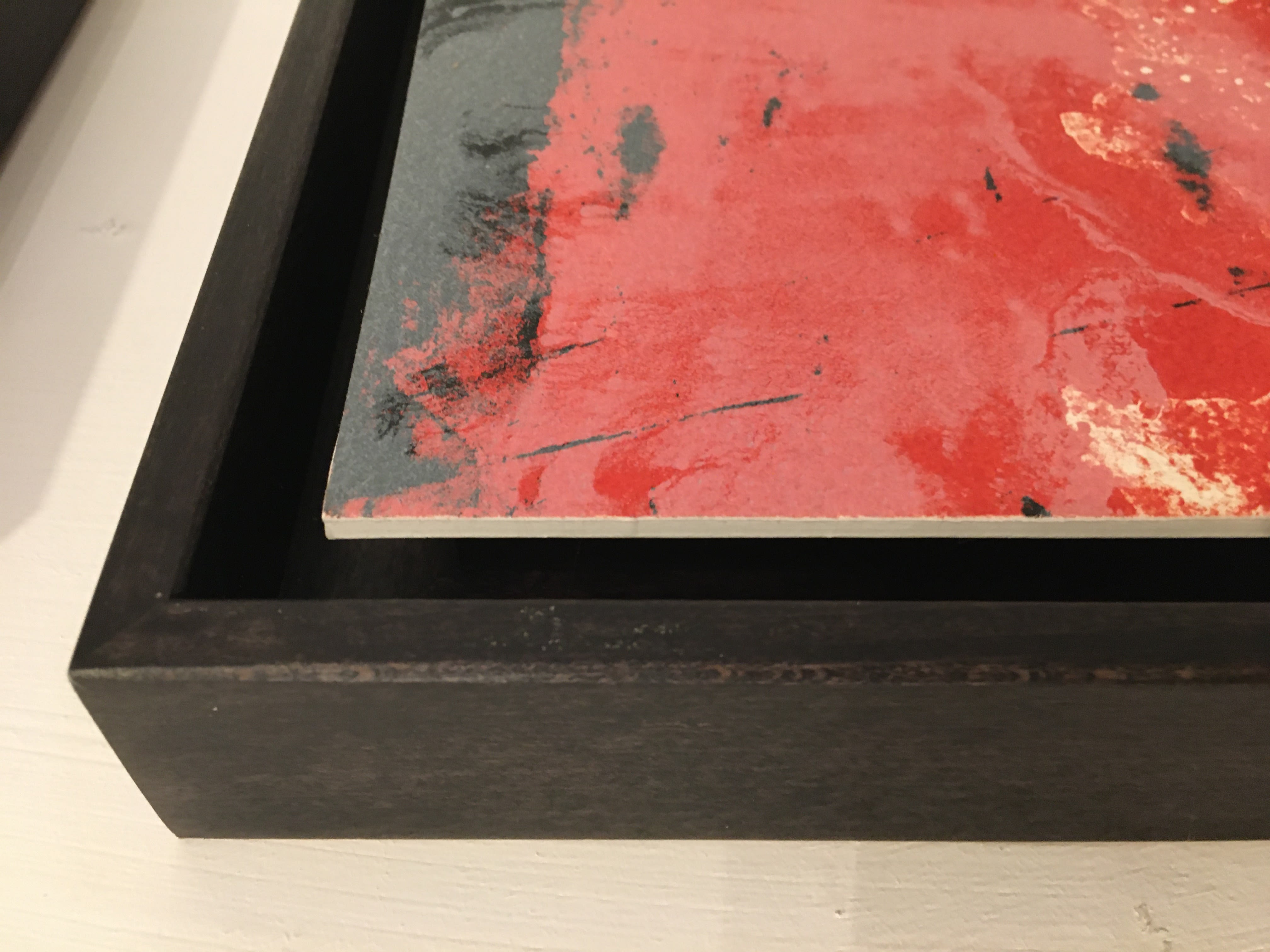 Charcoal tray frame
This frame does not have glass covering the artwork. It works well for pieces on board.
Artists: Susie Stone (paintings), Ross Loveday (small board one-off works)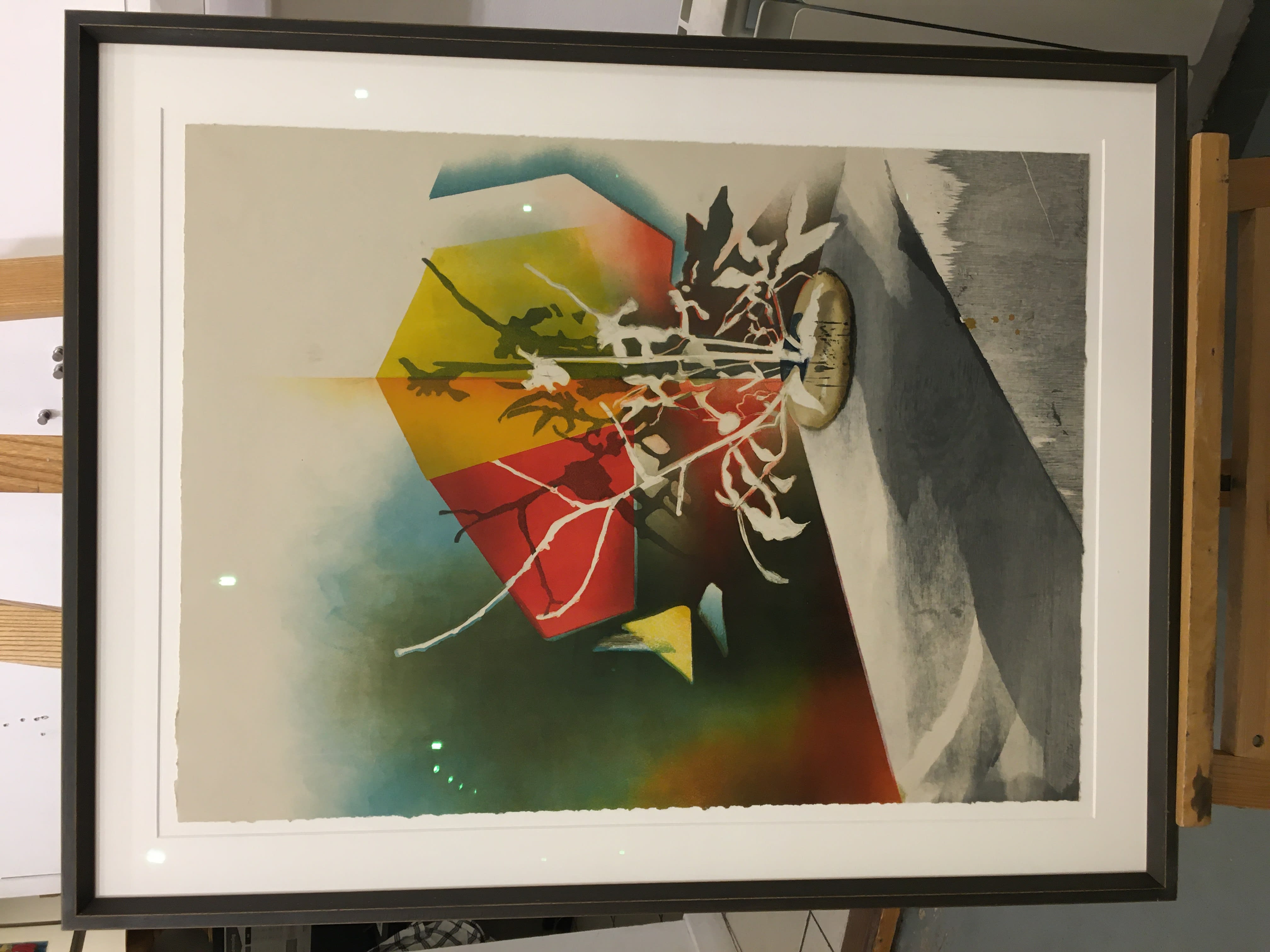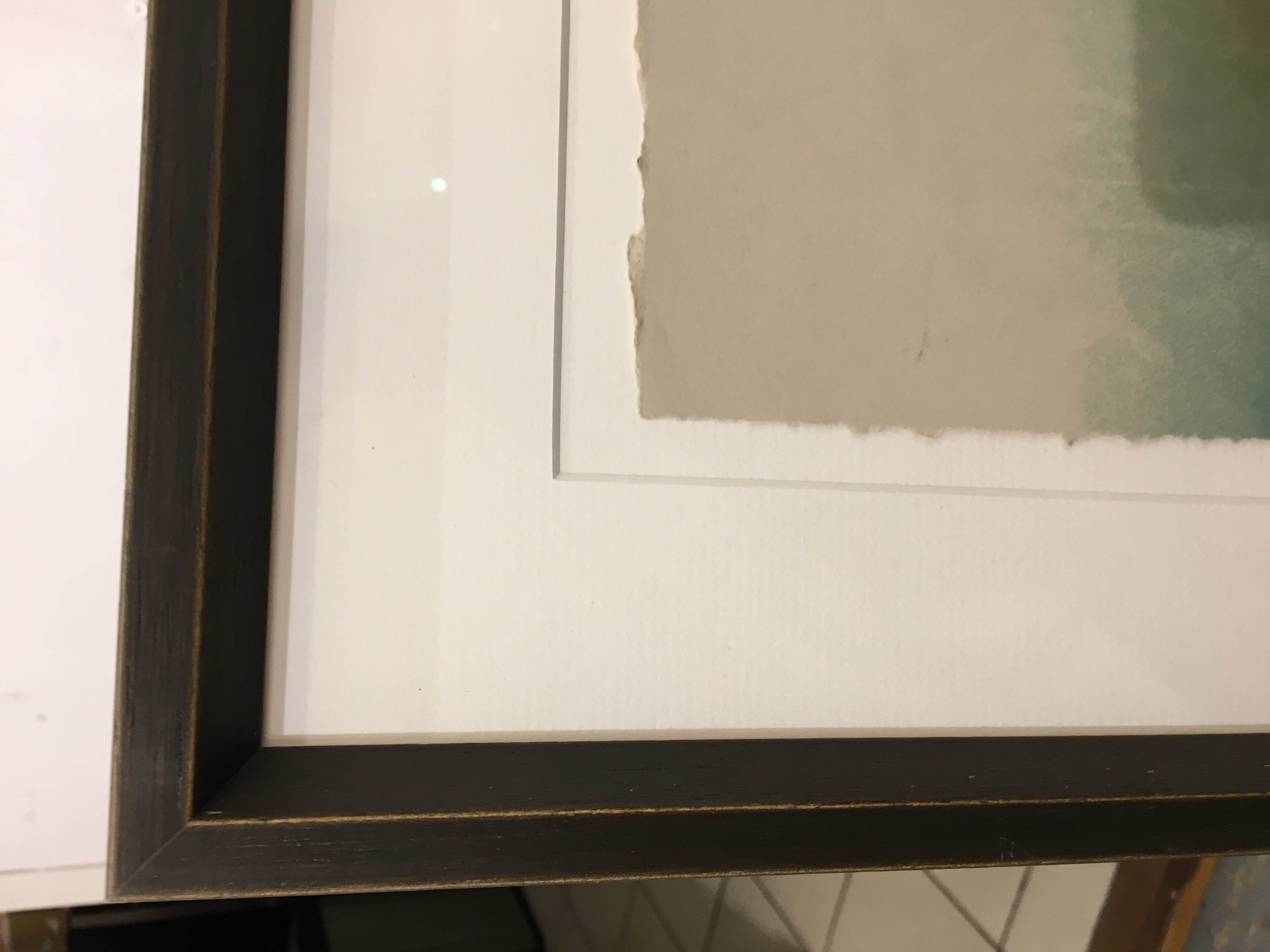 Charcoal rub frame
Similar in tone to the above tray frame, this is a more classic frame type. It includes beveled edges and a slight distressed detail on the corners of the beveling.
Artists: Jason Hicklin, Sophie Layton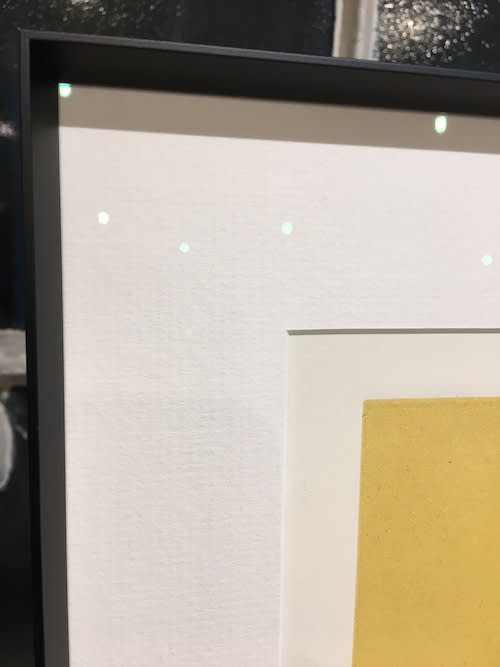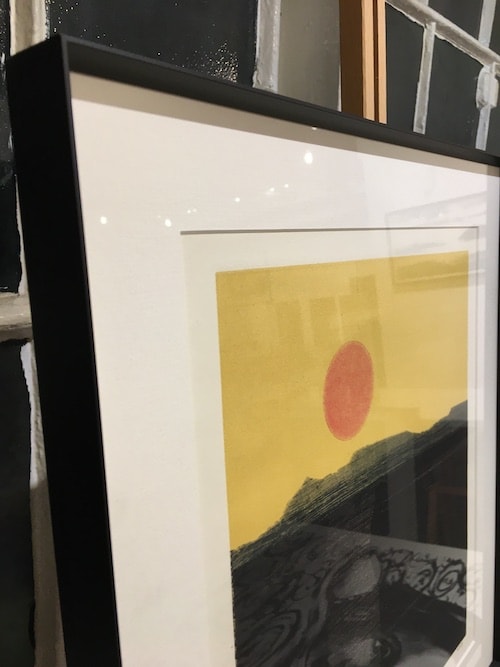 Aluminium frame
This thin, sleek frame can only be used for artworks with dimensions of 500 x 500 mm or smaller.
Artists: Nigel Swift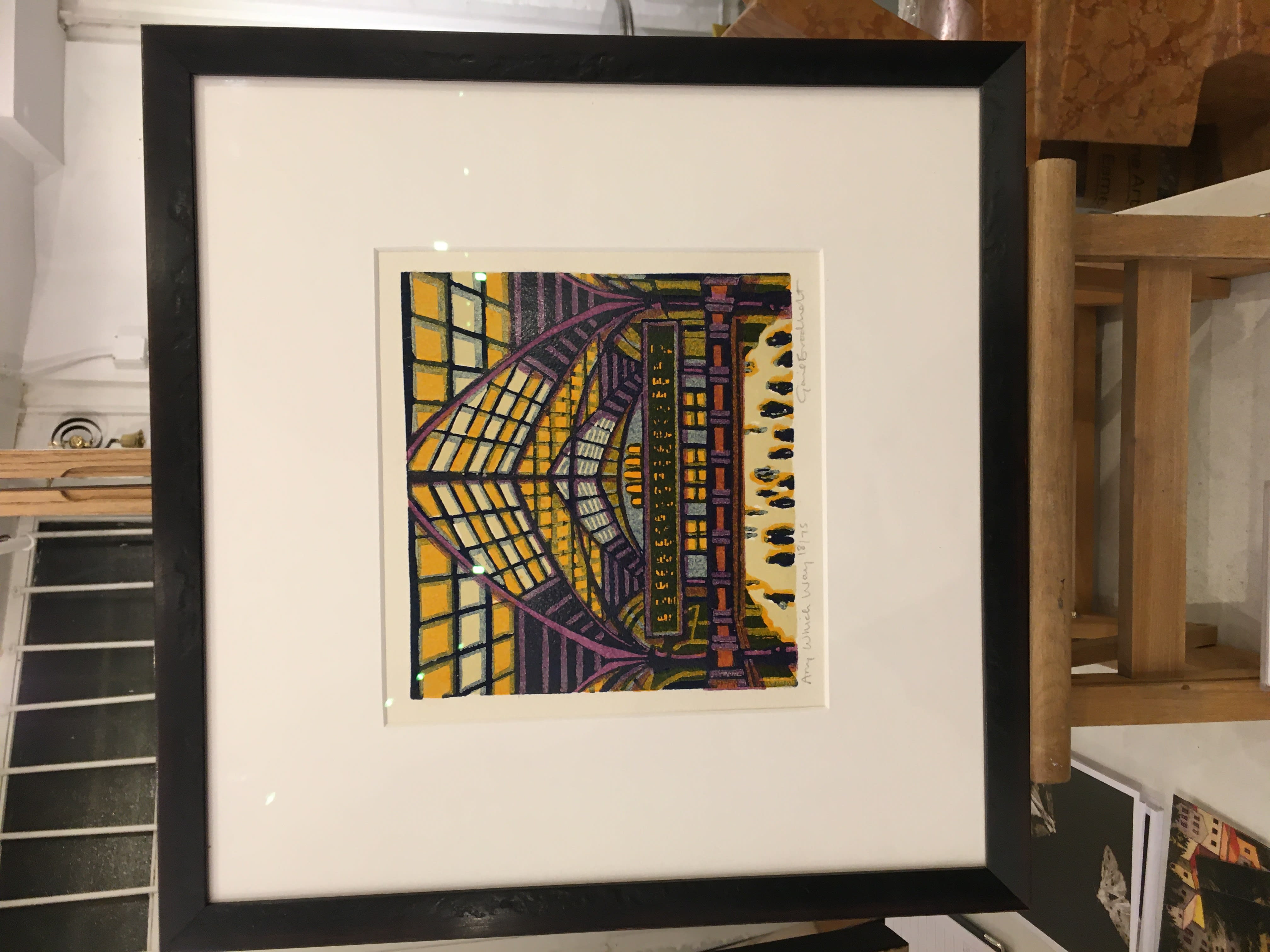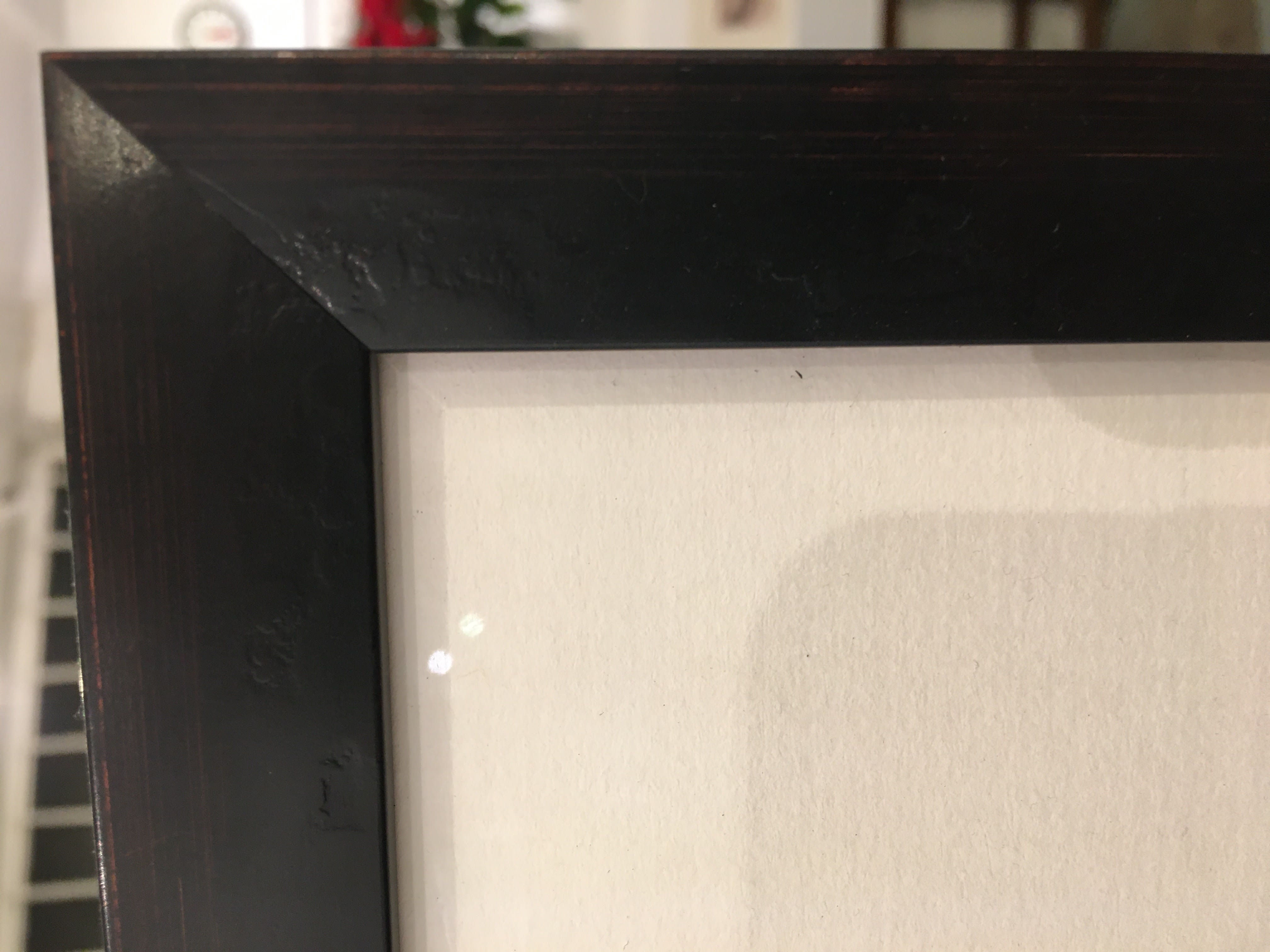 Black red wedge frame
This is a black painted finish frame with a crimson undertone. Its dimensions are 20 x 20 mm.
Artists: Gail Brodholt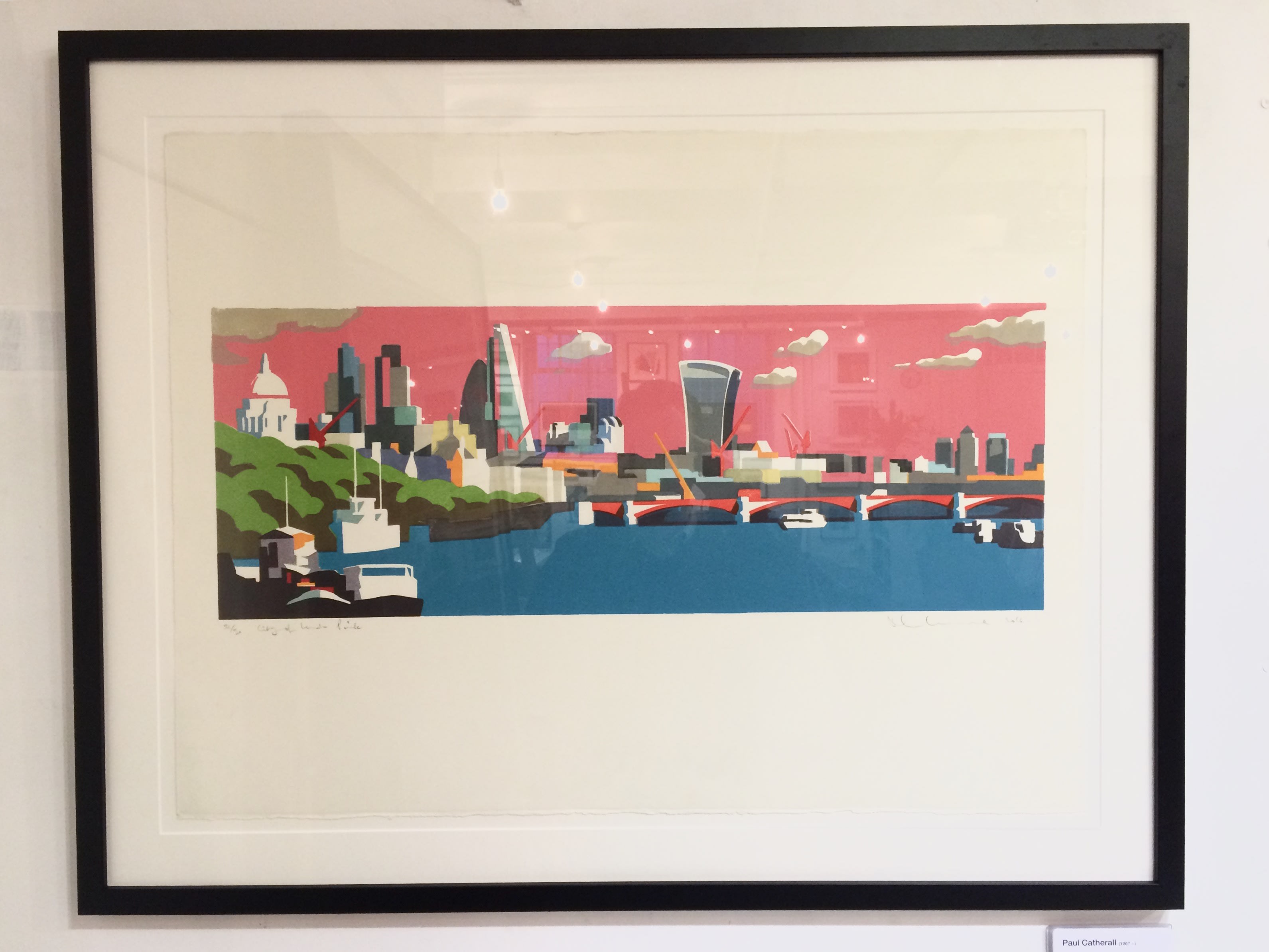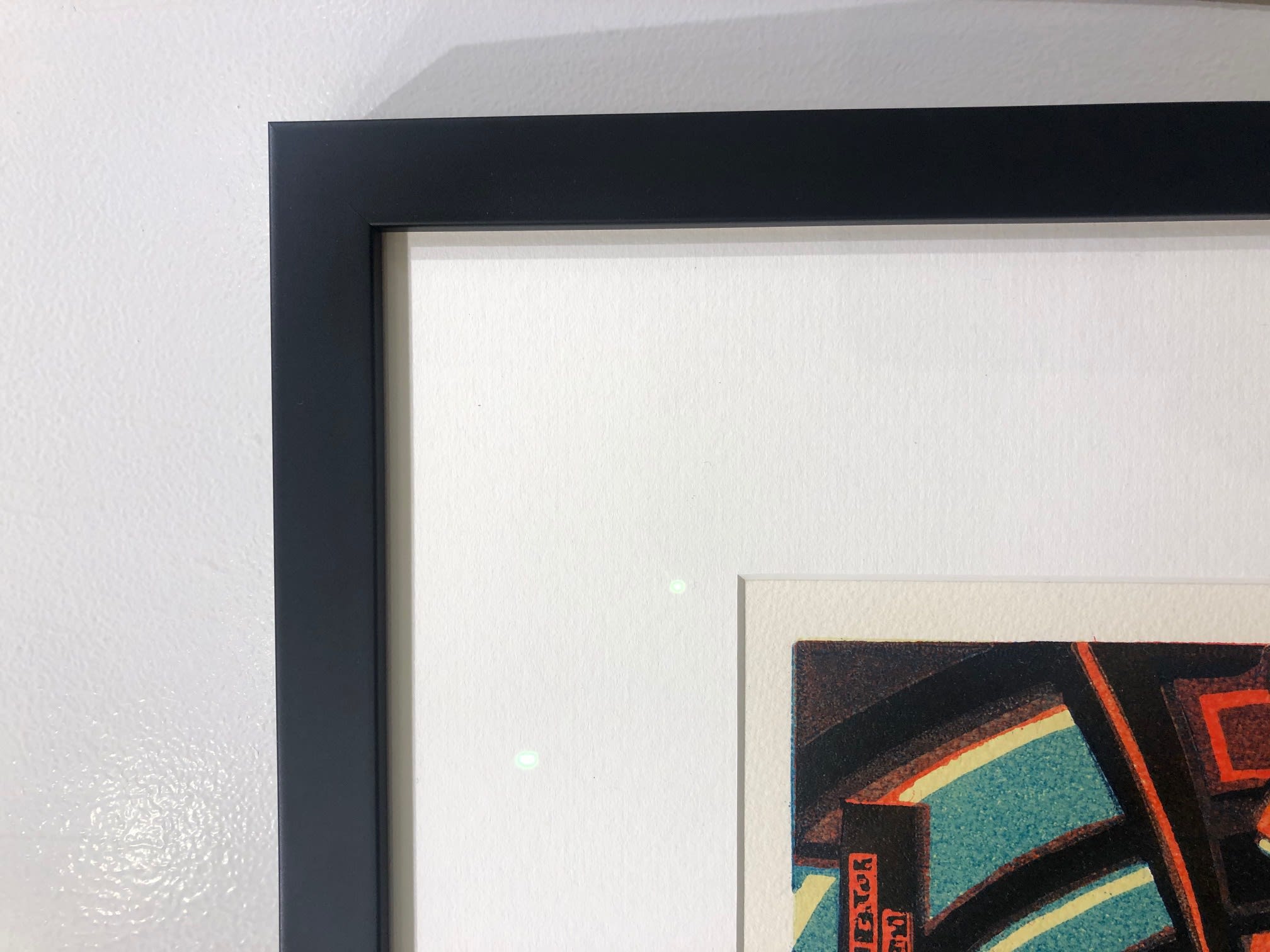 Black cube frame
This is a pre-painted satin finish frame, with no visible wood grains. It's perfect for more graphic, colourful works like the linocuts of Gail Brodholt and Paul Catherall. It is also available in white.
Artists: Gail Brodholt, Paul Catherall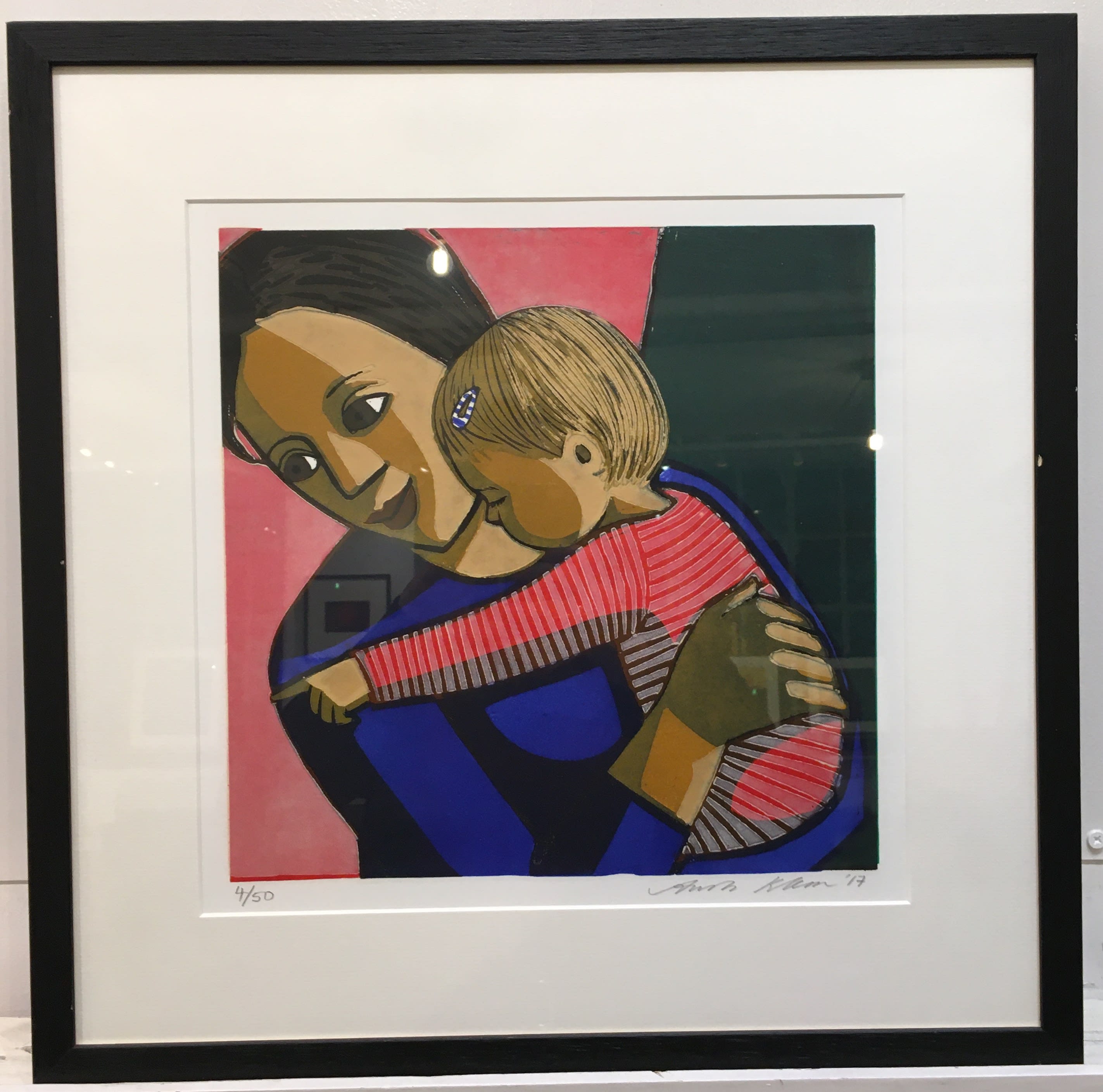 Pre-stained black wood frame
This is the frame that is used with almost every Anita Klein artwork. The dimensions of this frame are 20 x 30 mm.
Artists: Anita Klein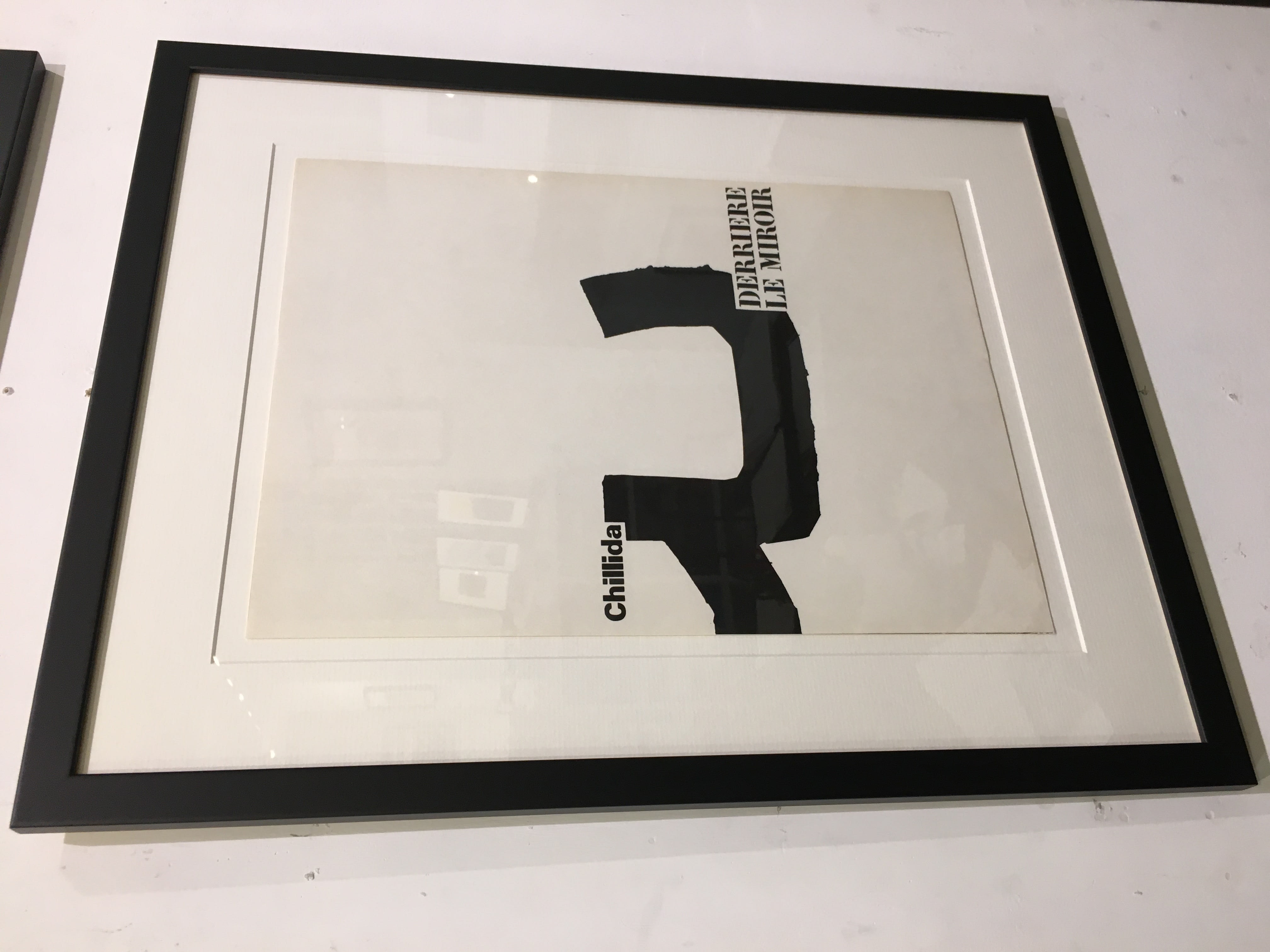 Poster frame
This frame is a pre-painted satin finish that is not as deep as the black cube frame, ideal for brightly-coloured lithographs like those that were produced for mid-century publications like Derrière le Miroir and Verve.
Artists: Henri Matisse, all Derrière le Miroir artists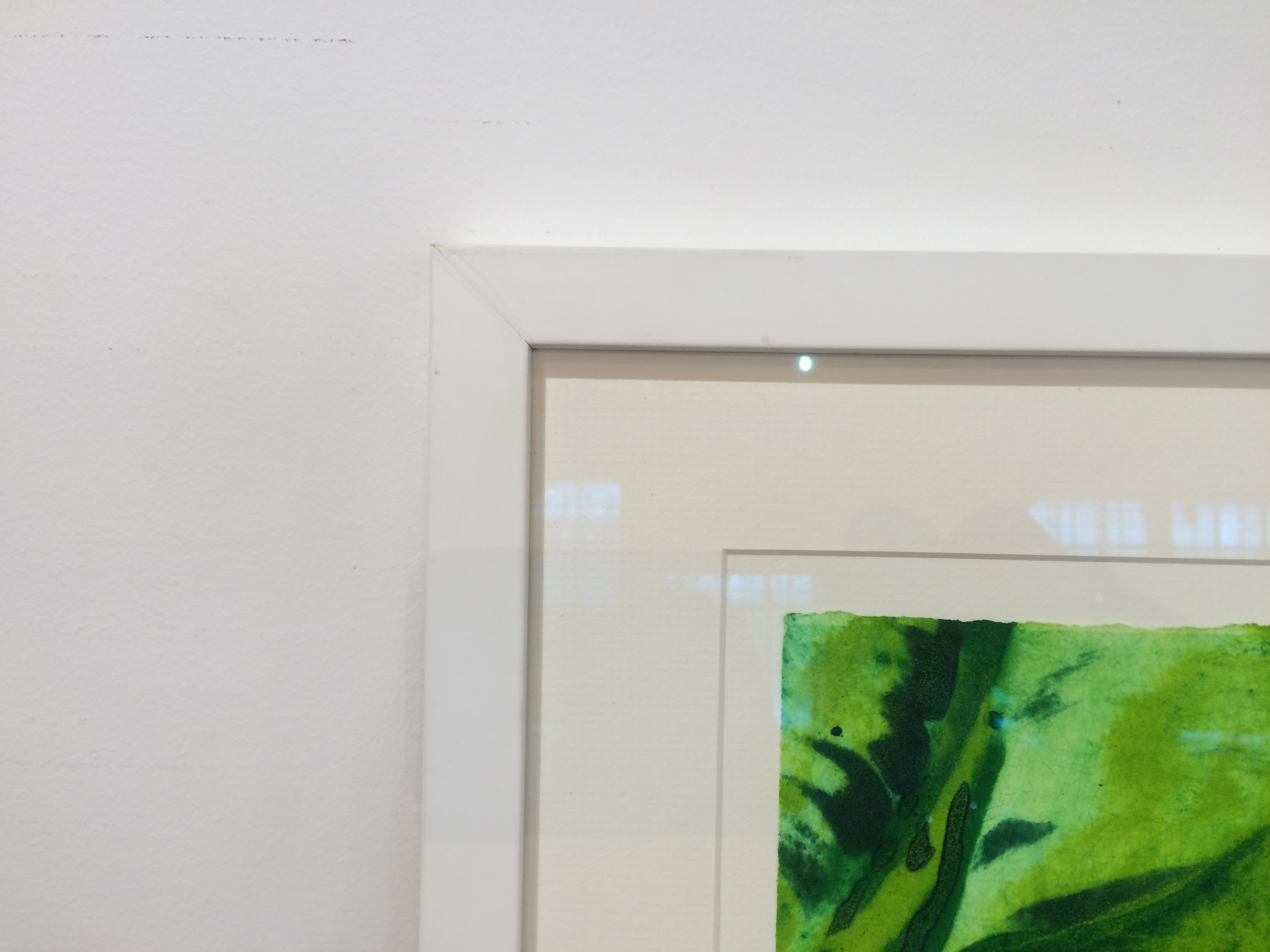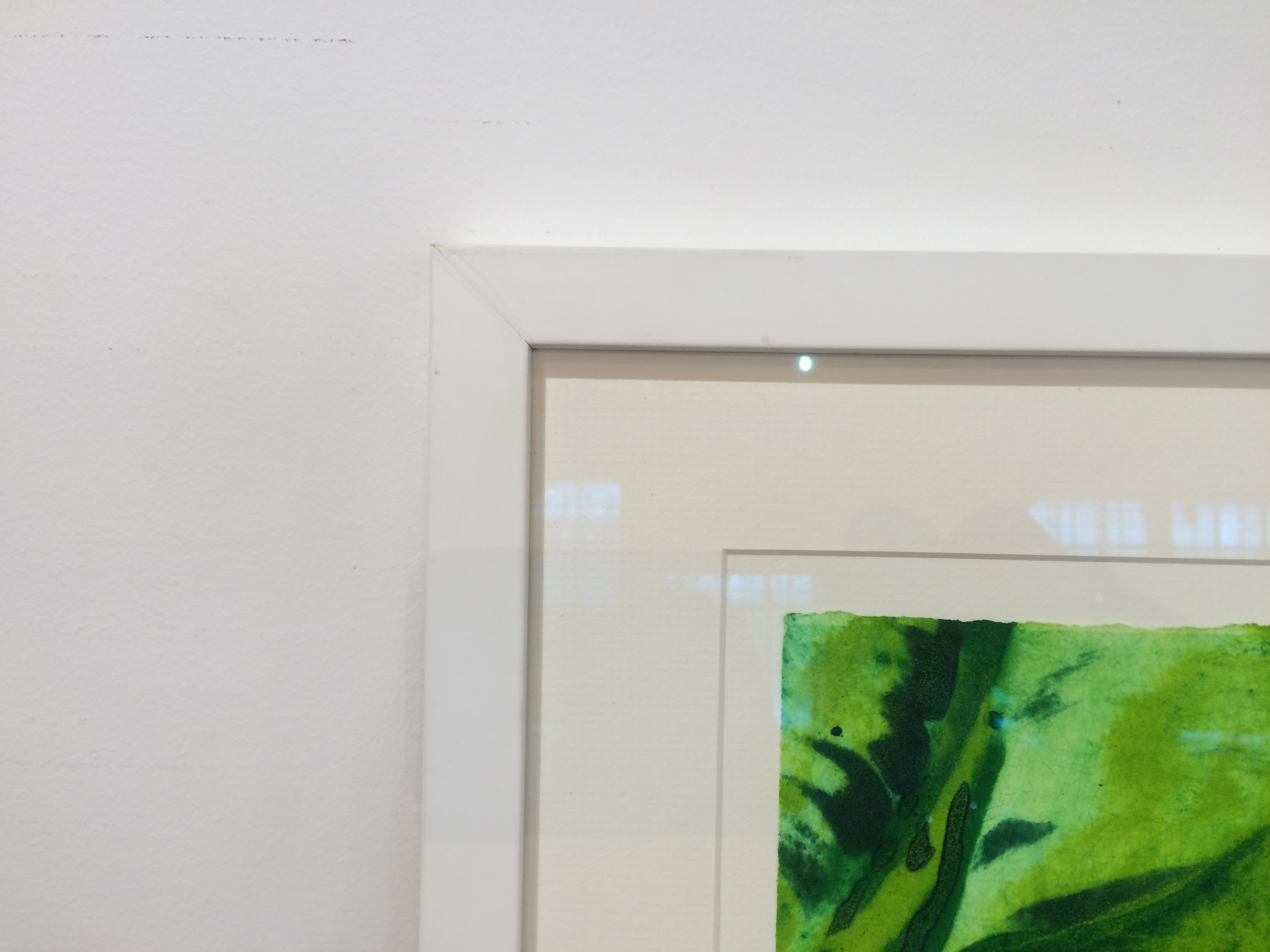 White drag frame
This is a painted white textured pine frame. This can be made in black as well.
Artists: Susie Stone (silkscreens)
Mount Types
Window mount
This is the most popular type of mount. A 'window' is cut out of mount board and placed on top of the artwork, covering the very edge of the paper. The mount board sits between the glass and the artwork, ensuring that they do not touch each other.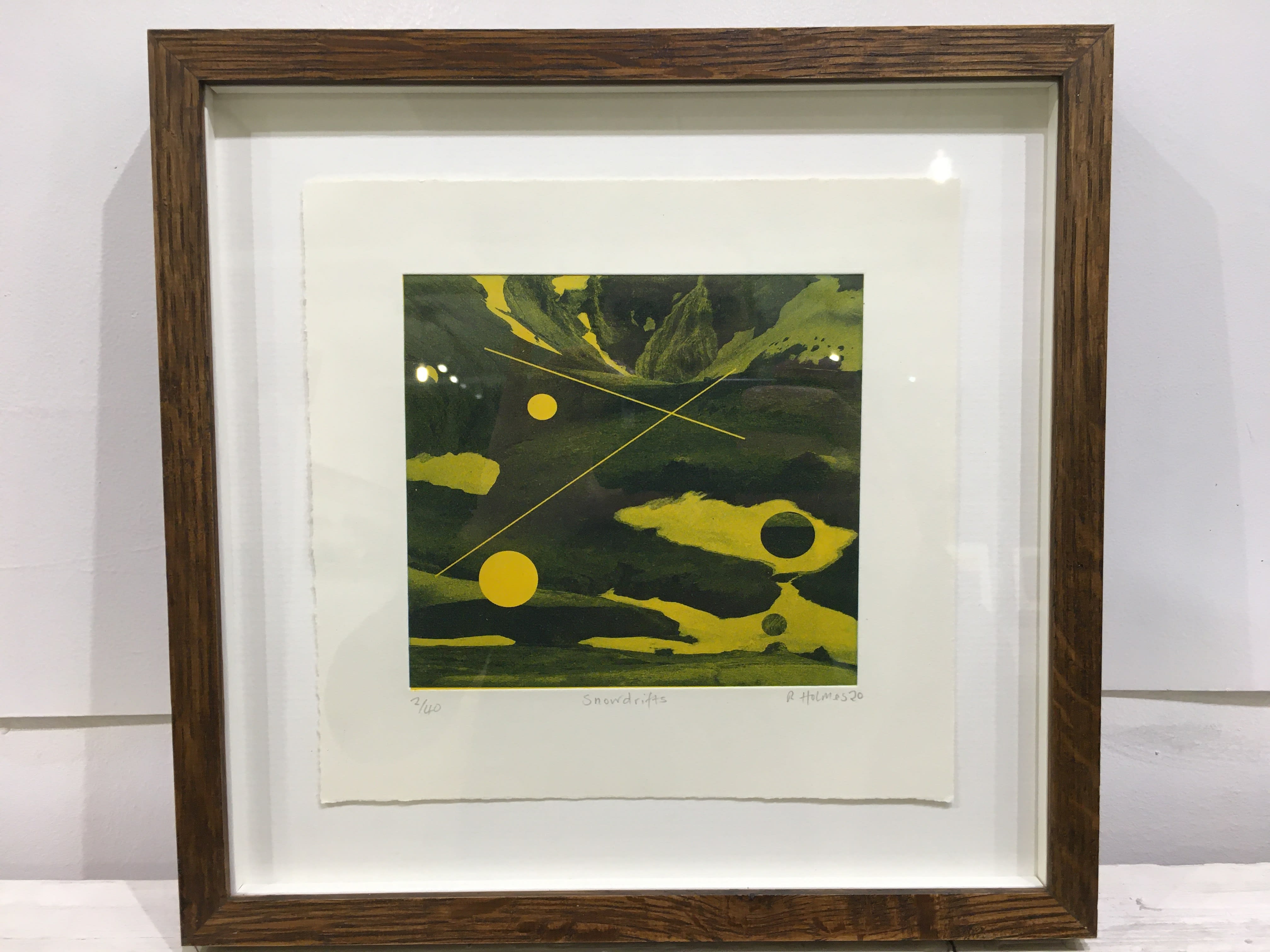 Float mount
This mount has no window. Instead, the artowrk is hinged to the backboard and all of the edges of the paper are visible. As there's no window mount to sit between the artwork and the glass, we will add a spacer to sit under the lip of the frame to stop it from touching the artwork. This mount cannot be offered with poster frames, aluminium frames, or the thinner (12x20) stained oak frames.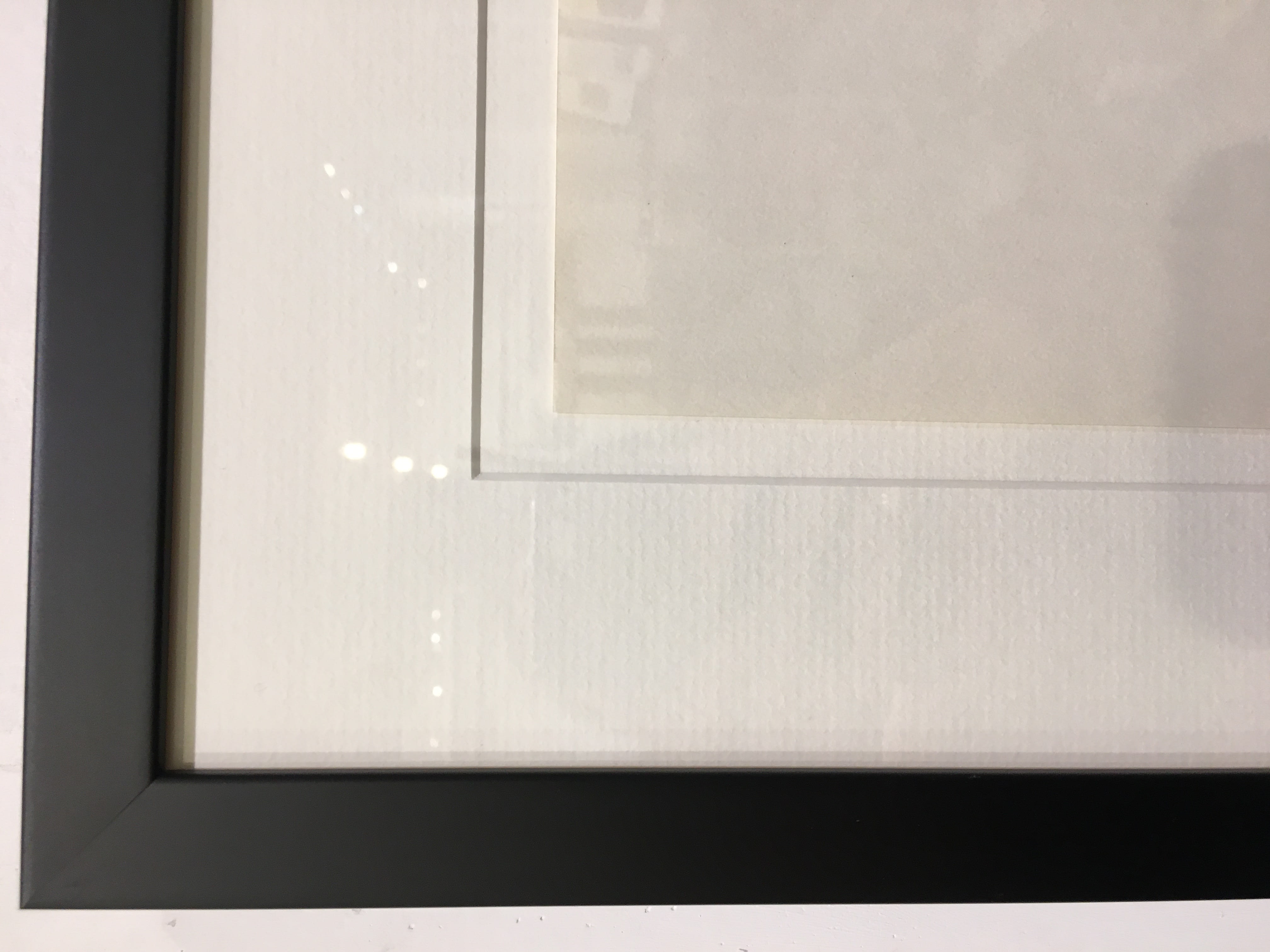 Float window mount
This is very similar to a window mount, except that the mount does not cover the edges of hte artwork. This is because there is a small 'float' (gap) between the edge of the artwork and the mount. The artwork is hinged to the backboard.