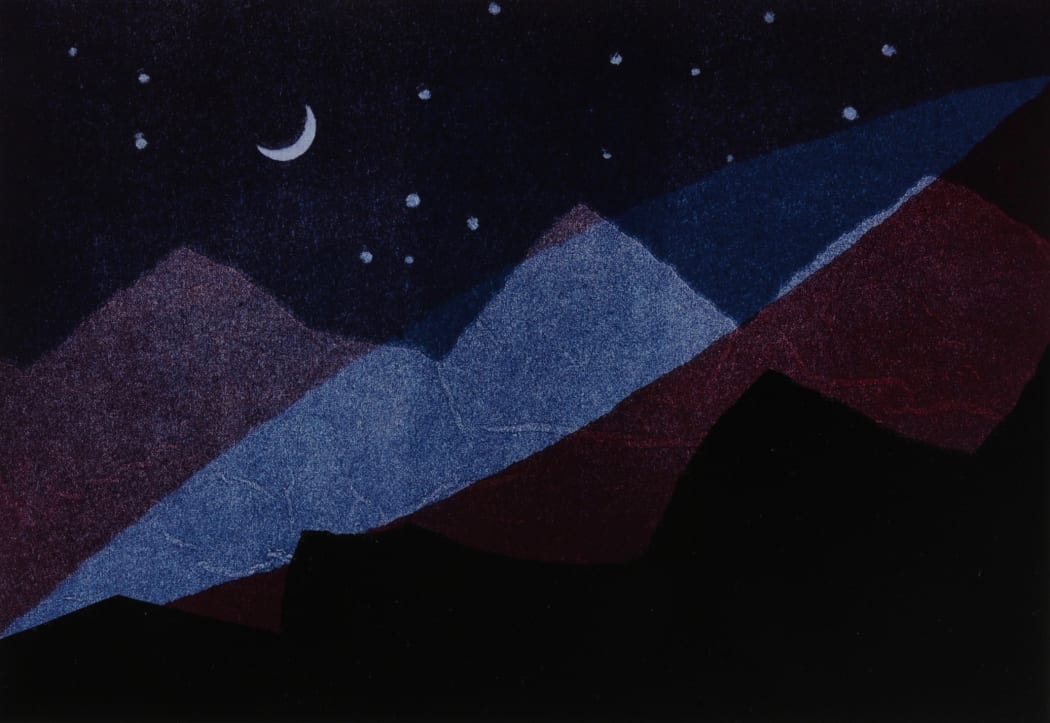 Nigel Swift's exhibition 'Genesis' has been up in the Eames Fine Art Print Room since 9 September. We hope that many of you have had the chance to see his newest works, but if you haven't, this gorgeous and highly original show is open until 11 October.
In the catalogue essay for this exhibition, which you can access here, I remark on how the story of Genesis is most frequently and recognisably depicted in art through scenes that include Adam and Eve. But this does not mean that representations of the days before man have never been represented artistically. I recently visited the Victoria & Albert Museum to see their free display called 'Making an Impression: The Art of Relief Printing'. In addition to a Hogarth woodcut, prints from the Grosvenor School that reminded me of Gail Brodholt's work, and a gorgeous Ben Nicholson linocut, there were also two wood engravings that immediately called to mind Nigel's current exhibition.
These evocative works were from Paul Nash's 1924 book of wood engravings called Genesis. This was printed at the legendary Curwen Press (which we discuss in relation to our Barbara Hepworth and Henry Moore exhibition from earlier this year). Nash's images are abstracted scenes of the sky, sun, and sea, and they were shockingly modern for their time. Nash's series documents the creation of the universe - the same creation that Nigel Swift alludes to throughout his current exhibition in the Print Room. Starting with a seemingly solid black image called The Void, Nash then illustrated the creation of all of the primary elements of our universe: the sun, the moon, the day, the night, the horizon, the sea, etc.
Religion and modernism do not tend to mix - or at least that is the common misconception. But much has been written about Modern British artists such as Nash, Hepworth, and Winifred Nicholson in relation to the American religion Christian Science. Nash's wife Margaret Nash was a devout Christian Scientist, and many of Paul's works have subtle nods to the main tenets of this religion. In Christian Science, there is a de-emphasis on the physical materiality of the world around us - this framework obviously lends itself well to oblique, abstracted representation. By focusing on the aesthetics of the act of Creation, and not the figurative Adam and Eve being tempted by the serpent and banished by an angel, both Paul Nash and Nigel Swift visualise the oldest, most widely read story in existence - Genesis - in a thoroughly modern manner. The following plates from the Paul Nash book of woodcuts are shown below with the text that accompanied them, then compared to a Nigel Swift piece from his 'Genesis' show that depicts a similar moment of Creation.
---
________________________________________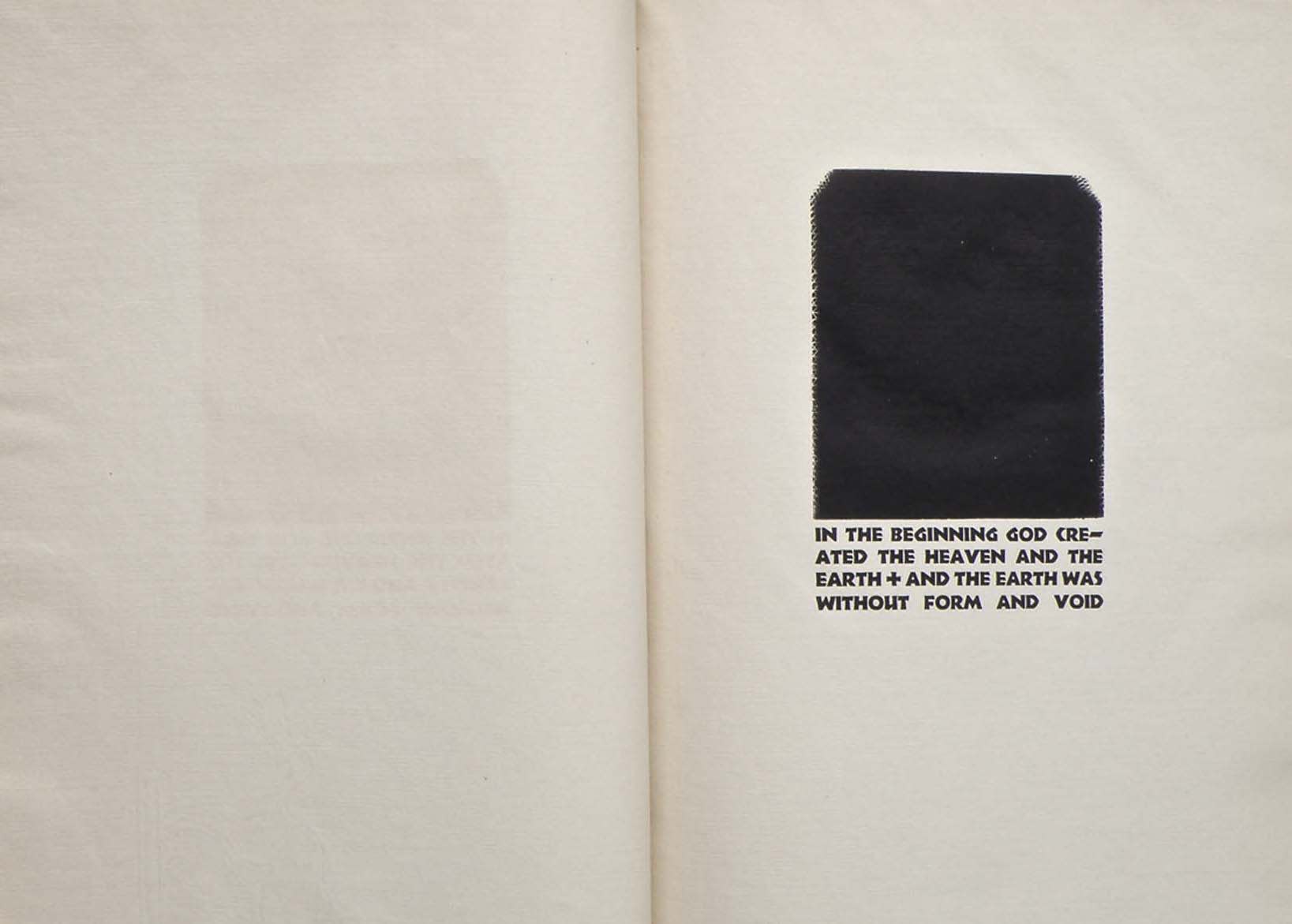 The Void, Paul Nash: 'In the beginning God created the heaven and the earth and the earth was without form and void.'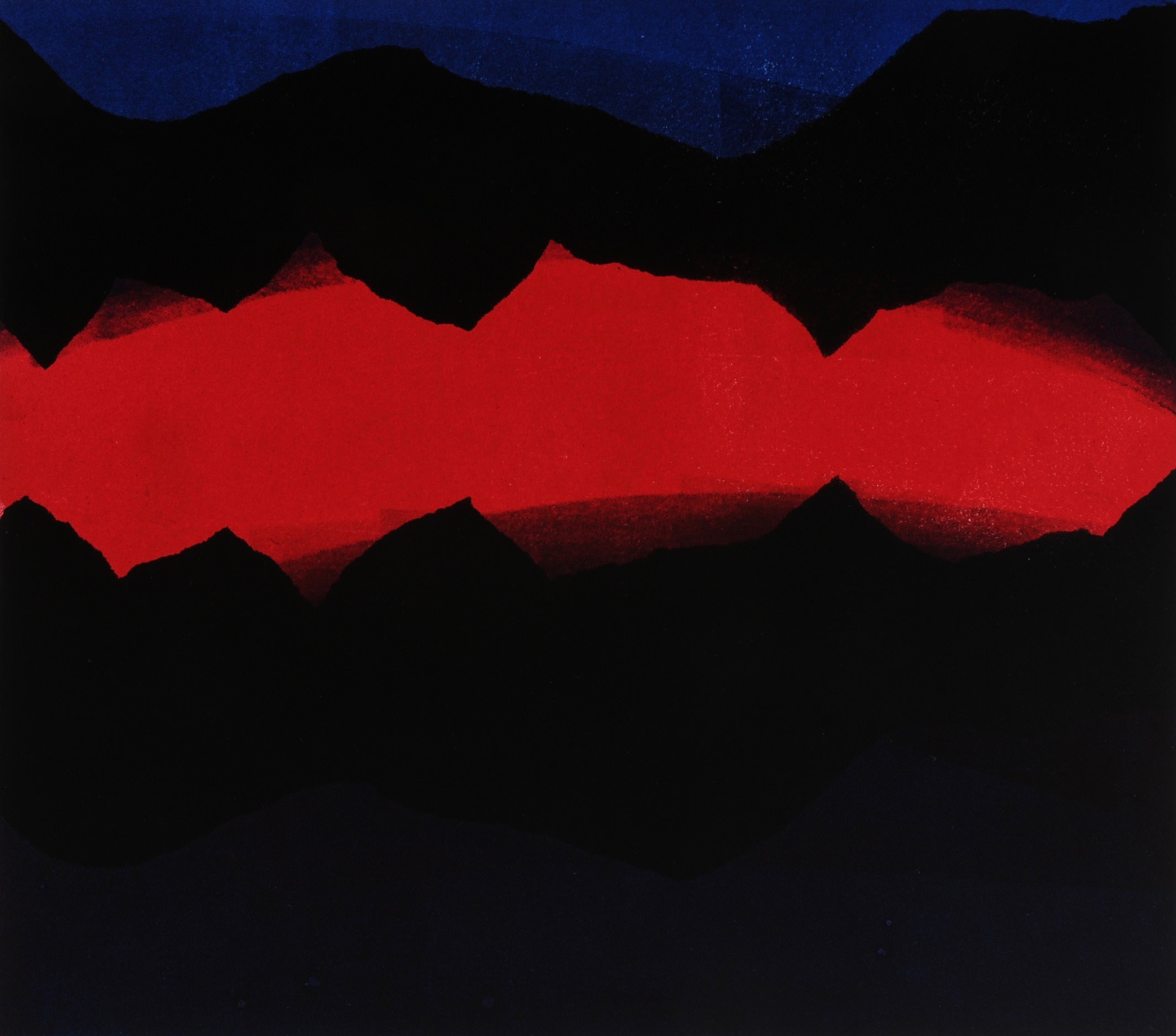 Open Earth, Nigel Swift (£560 unframed)
________________________________________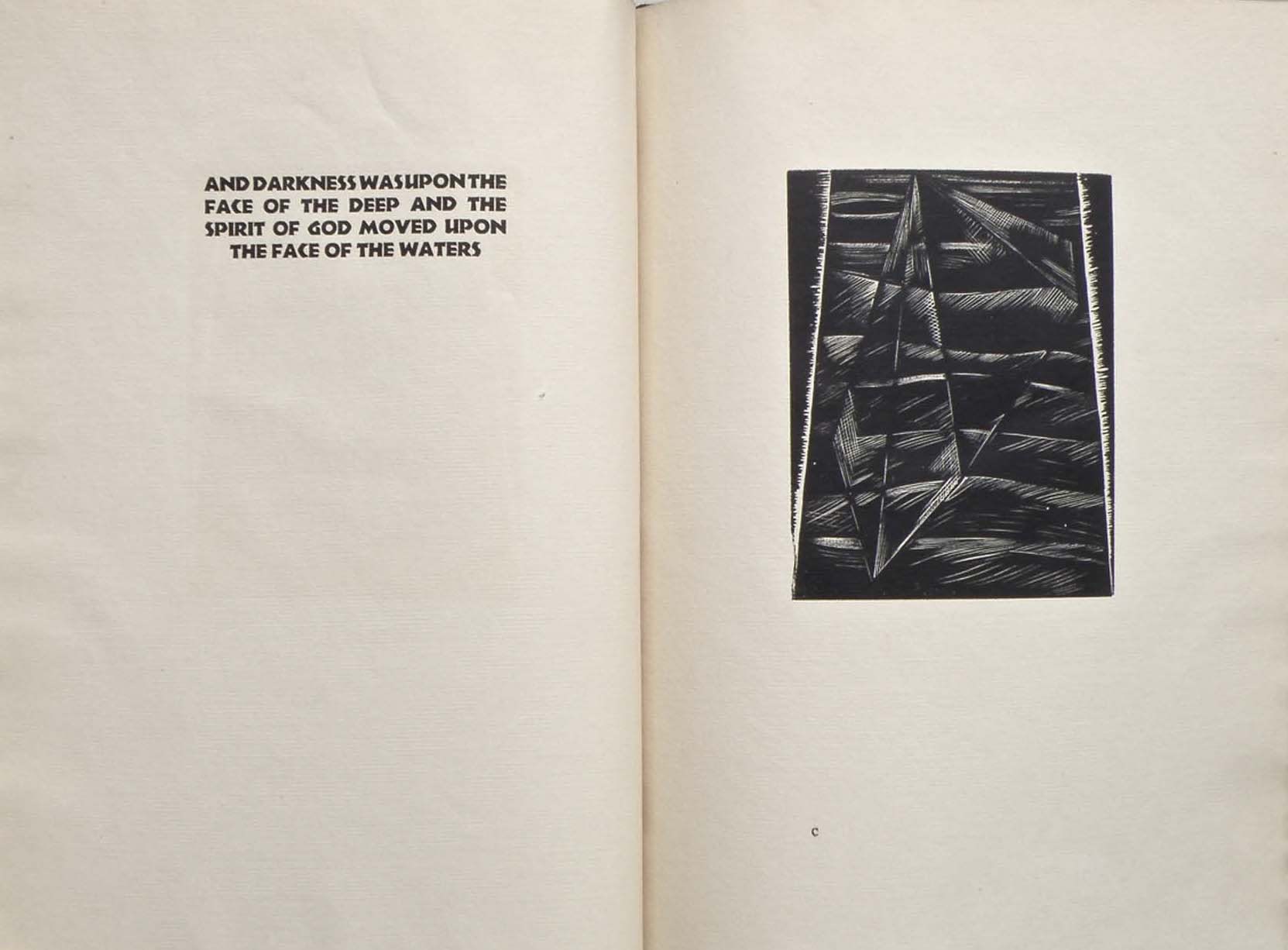 The Face of the Waters, Paul Nash: 'And darkness was upon the face of the deep and the spirit of God moved upon the face of the waters.'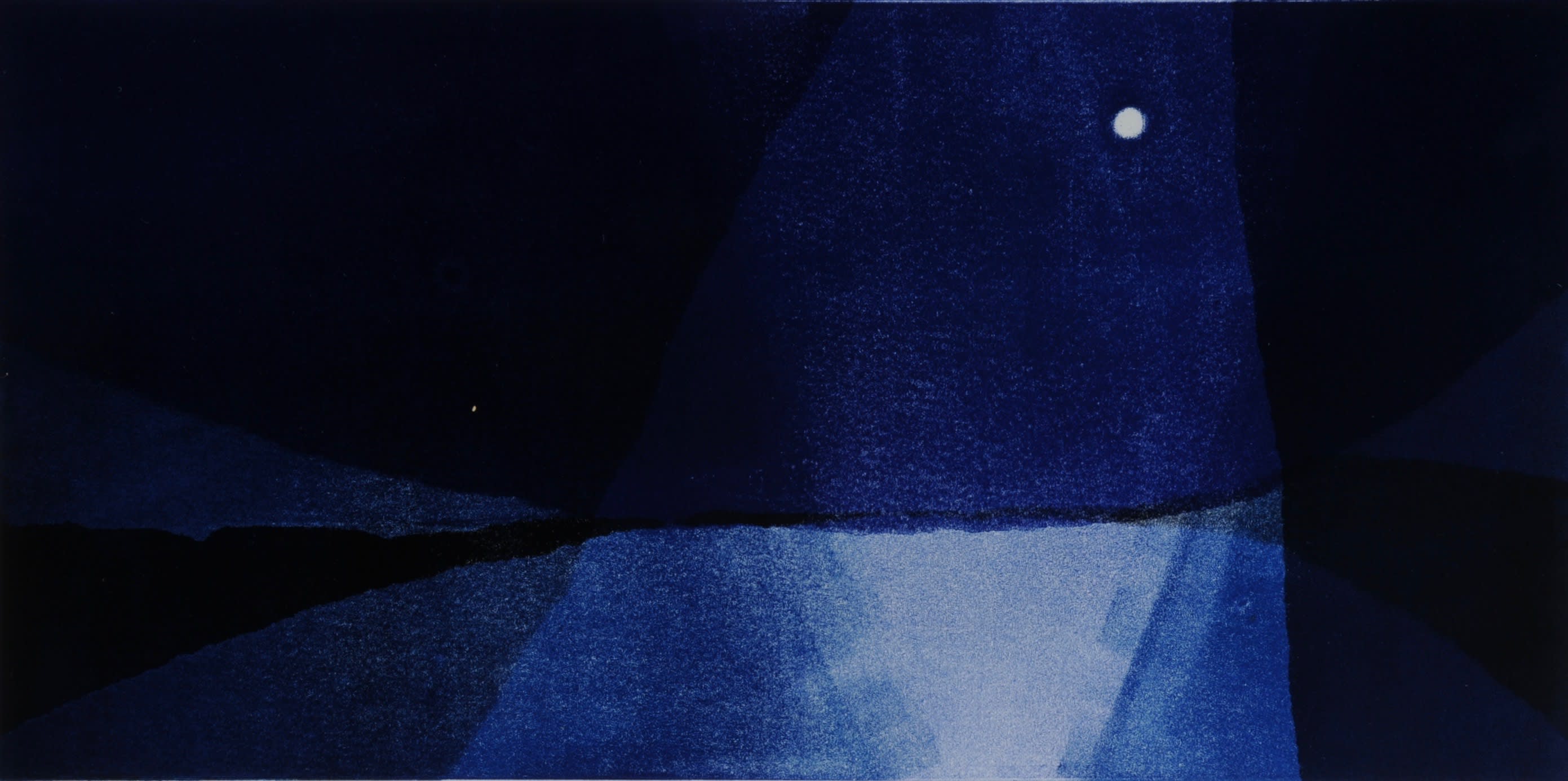 Edge of Darkness, Nigel Swift (£560 unframed)
________________________________________
The Division of the Light from the Darkness, Paul Nash: 'And God said let there be light and there was light. And God saw the light that it was good and God divided the light from the darkness. And God called the light day and the darkness he called nigt and the evening and the morning were the first day.'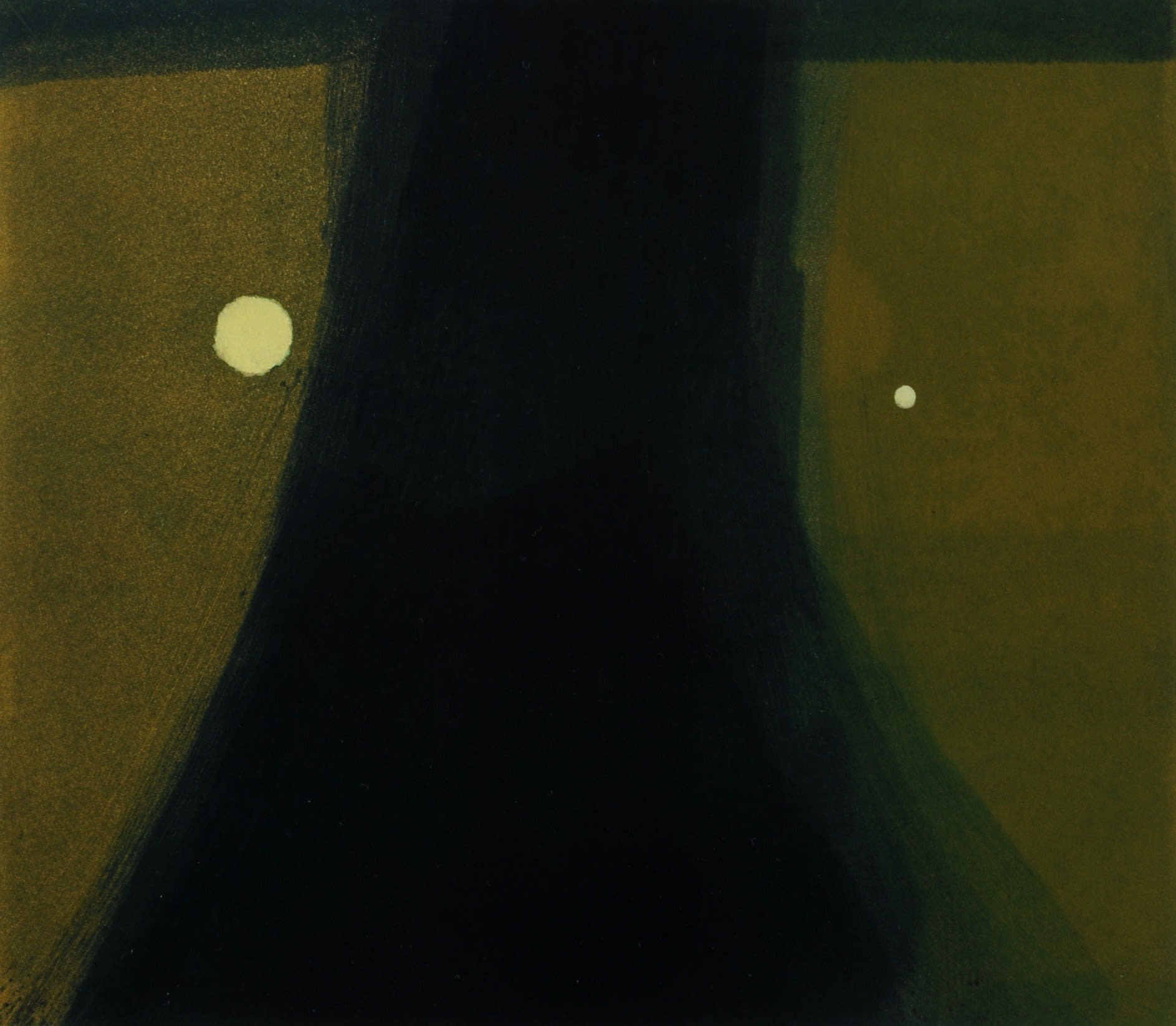 The Sky Divides, Nigel Swift (£500 unframed)
________________________________________
Creation of the Firmament, Paul Nash: 'And God said let there be a firmament in the midst of the waters and let it divide the waters from the waters. And God made the firmament and divided the waters which were under the firmament from the waters which were above the firmament and it was so. And God called the firmament heaven and the evening and the morning were the second day.'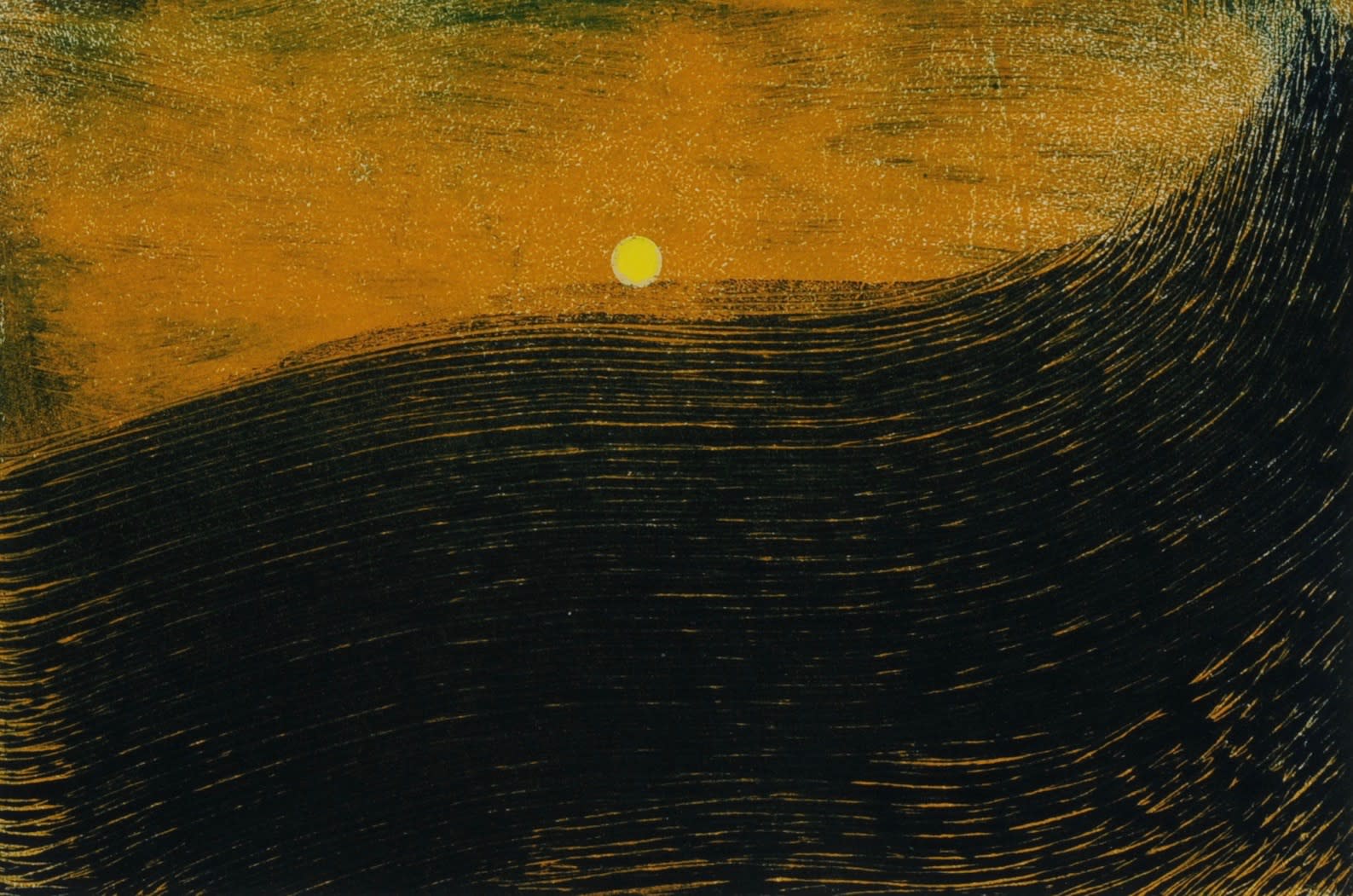 Waves Under the Sun, Nigel Swift (£350 unframed)

________________________________________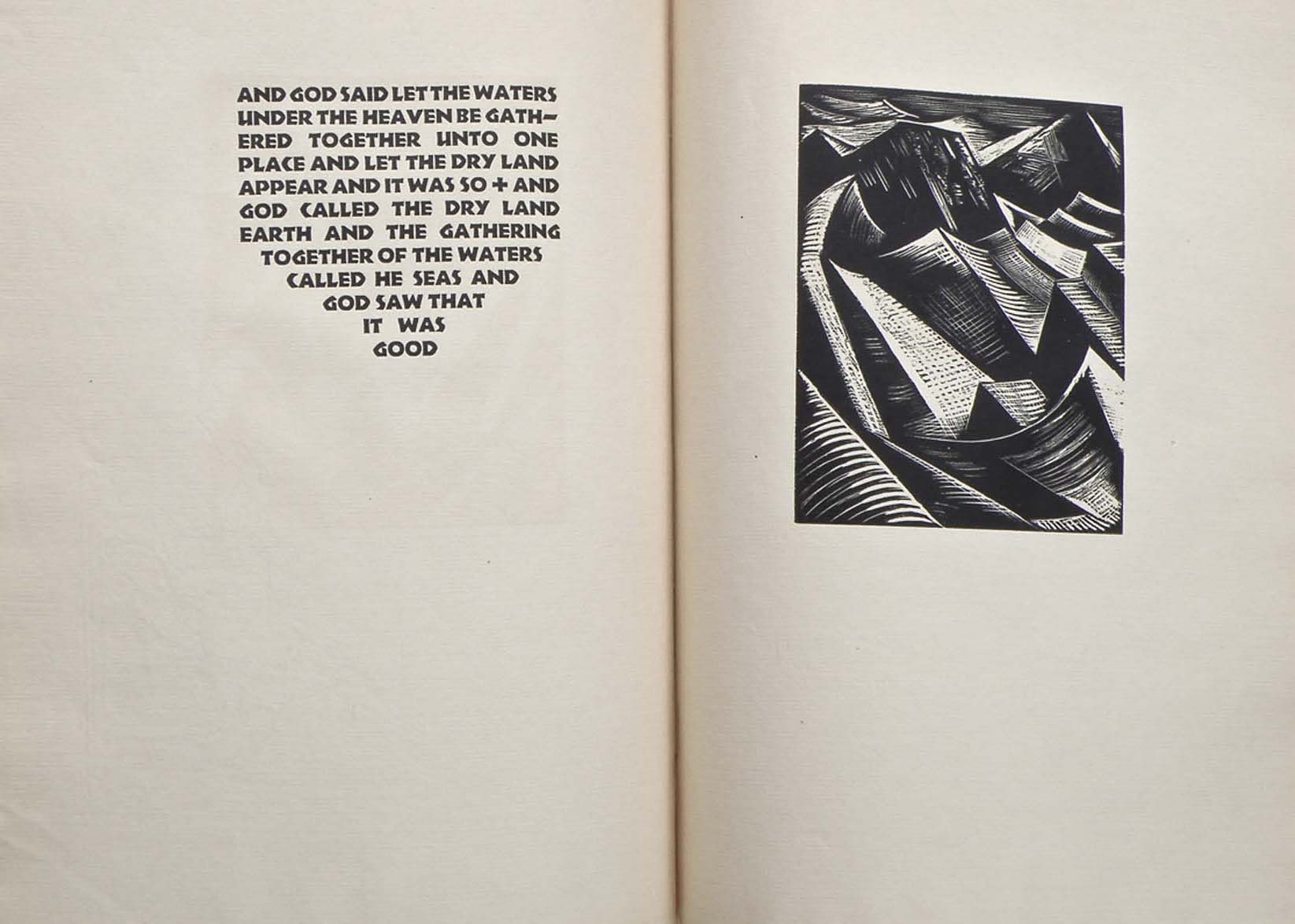 The Dry Land Appearing, Paul Nash: 'And God said let the waters under the heaven be gathered together unto one place and let the dry land appear and it was so. And God called the dry land earth and the gathering together of the waters called the seas and God saw that it was good.'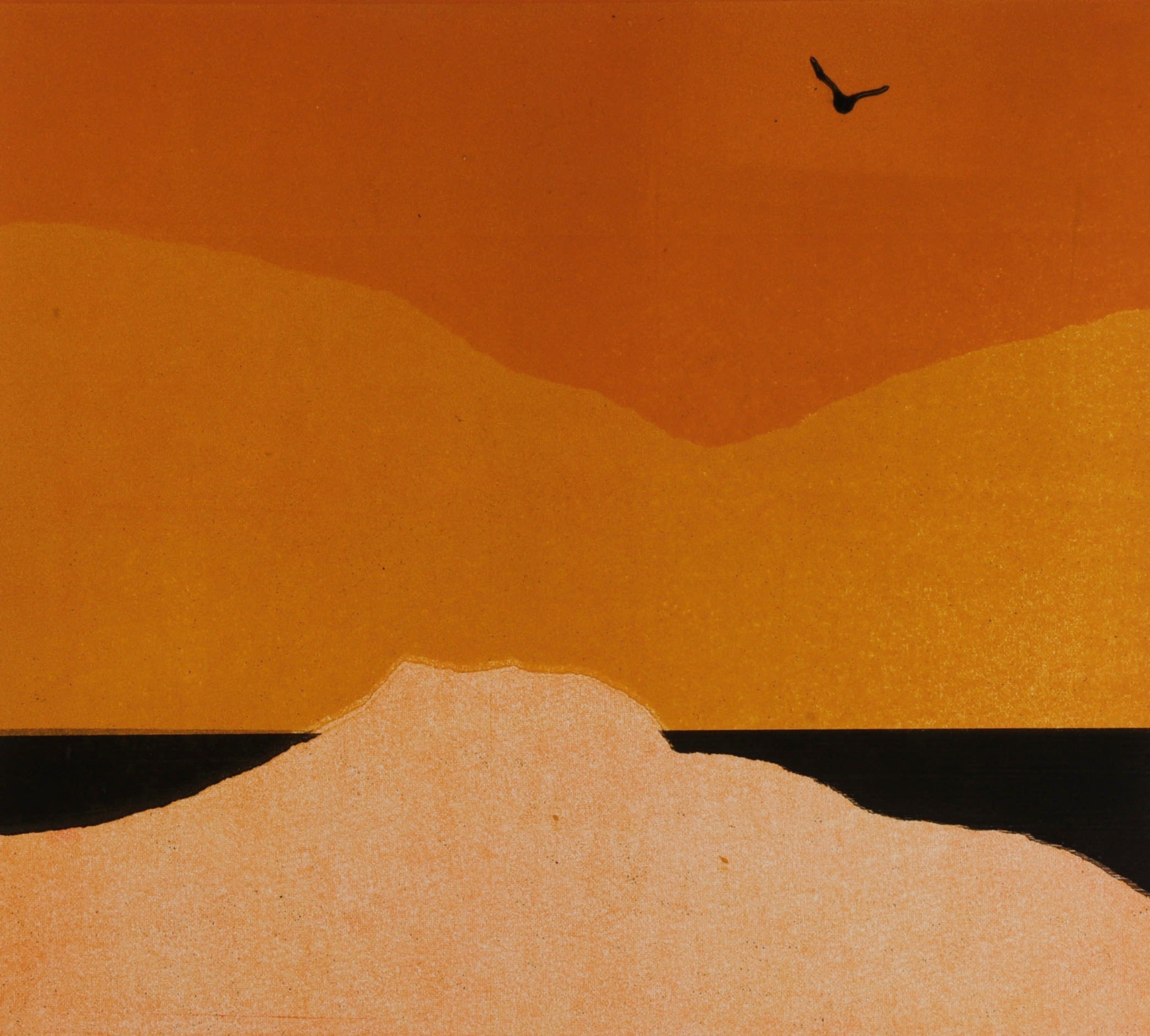 Beach, Nigel Swift (£560 unframed)

________________________________________
Vegetation, Paul Nash: 'And God said let the earth bring forth grass the herb yielding seed and the fruit tree yielding fruit after his kind whose seed is in itself upon the earth and it was so. And the earth brought forth grass and herb yielding seed after his kind and God saw that it was good. And the evening and the morning were the third day.'
Wilderness, Nigel Swift (£560 unframed)
________________________________________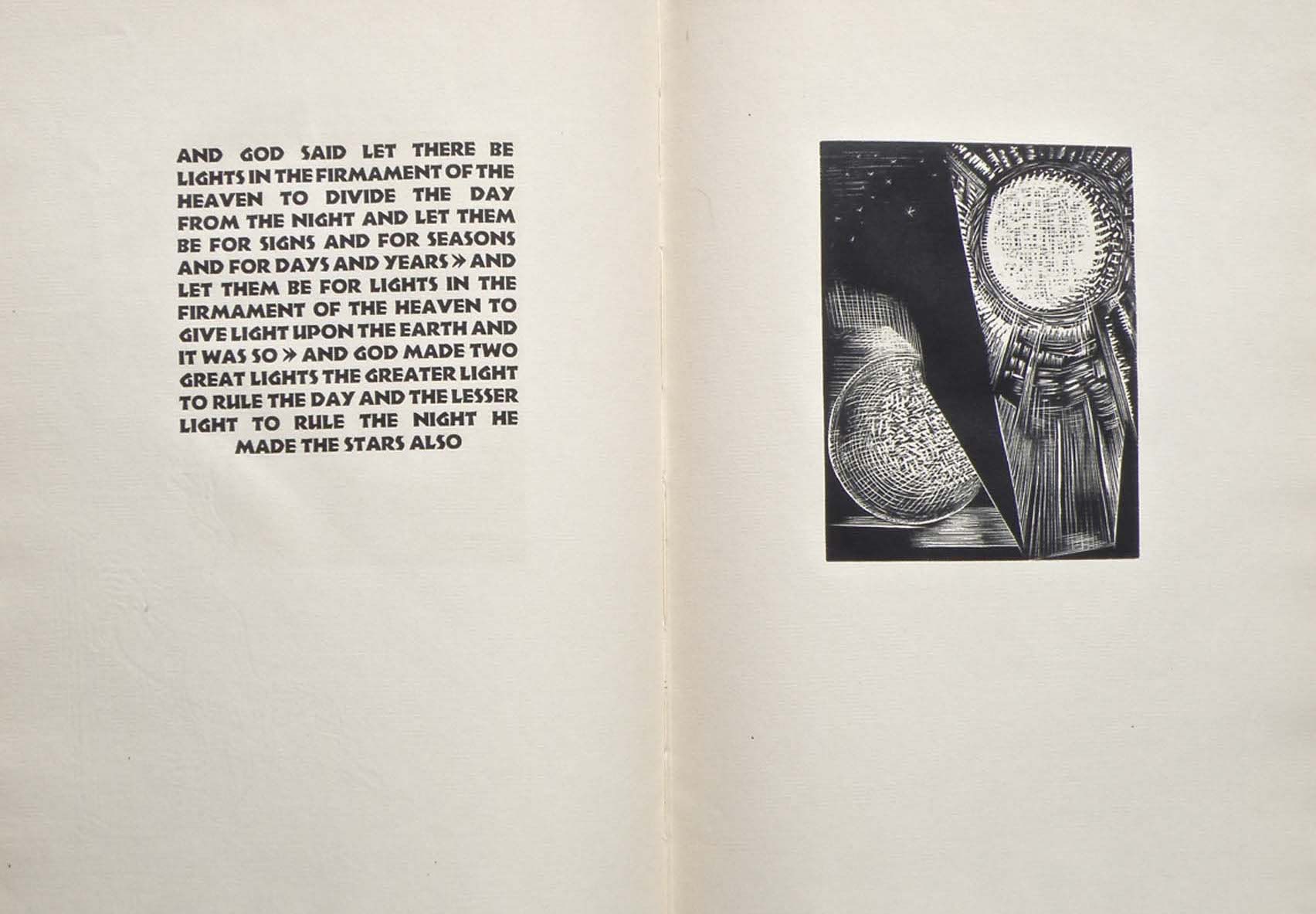 The Sun and the Moon, Paul Nash: 'And God said let there be lights in the firmament of the heaven to divide the day from the night and let them be for signs and for seasons and for days and years. And let them be for lights in the firmament of the heaven to give light upon the earth and it was so. And God made two great lights the greater light to rule the day and the lesser light to rule the night he made the stars also.'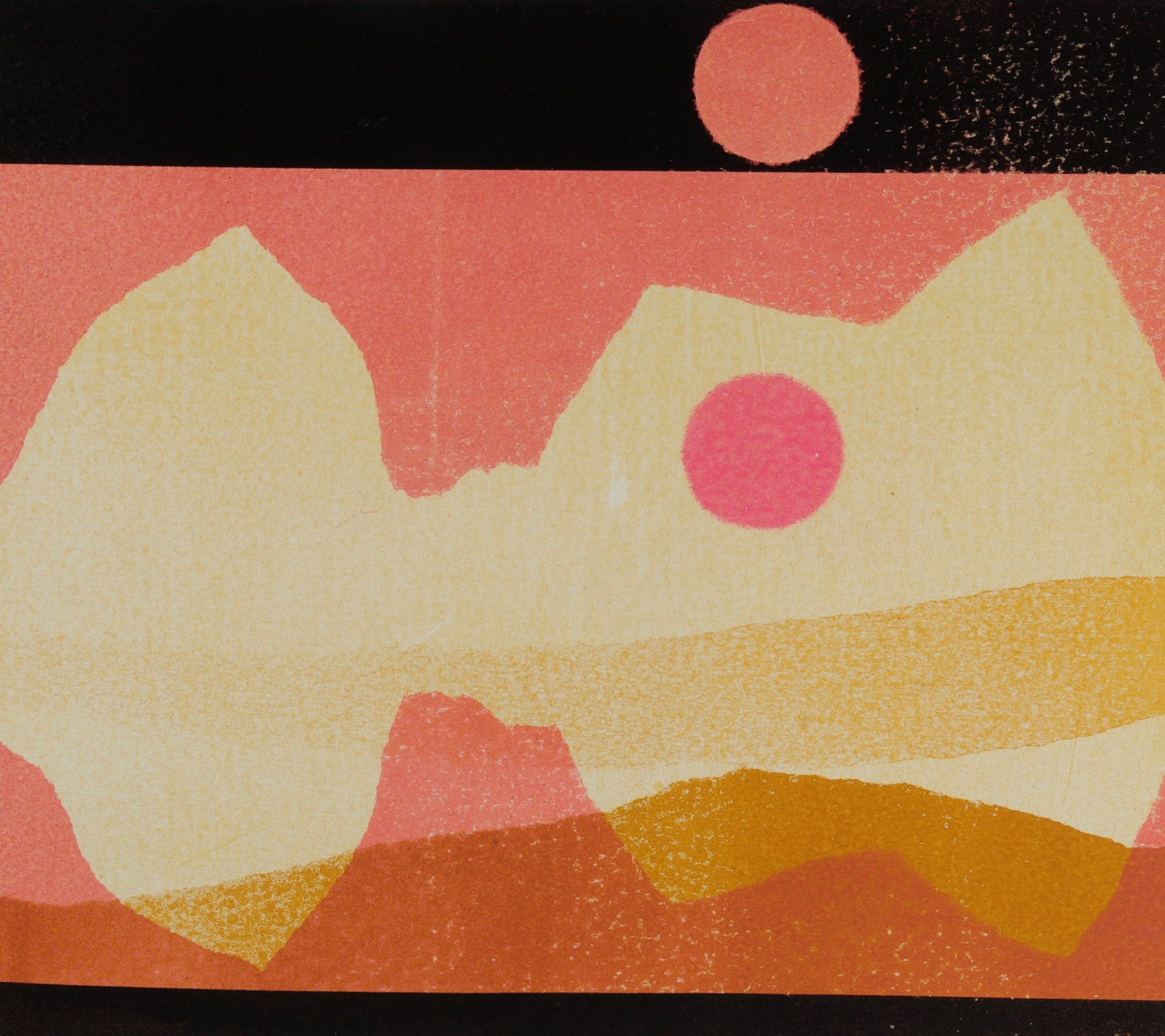 Double Moon, Nigel Swift (£550 unframed)

________________________________________
The Stars Also, Paul Nash: 'And God set them in the firmament of the heaven to give light upon the earth. And to rule over the day and over the night and to divide the light from the darkness and God saw that it was good. And the evening and the morning were the fourth day.'
Mysterious Night, Nigel Swift (£500 unframed)
________________________________________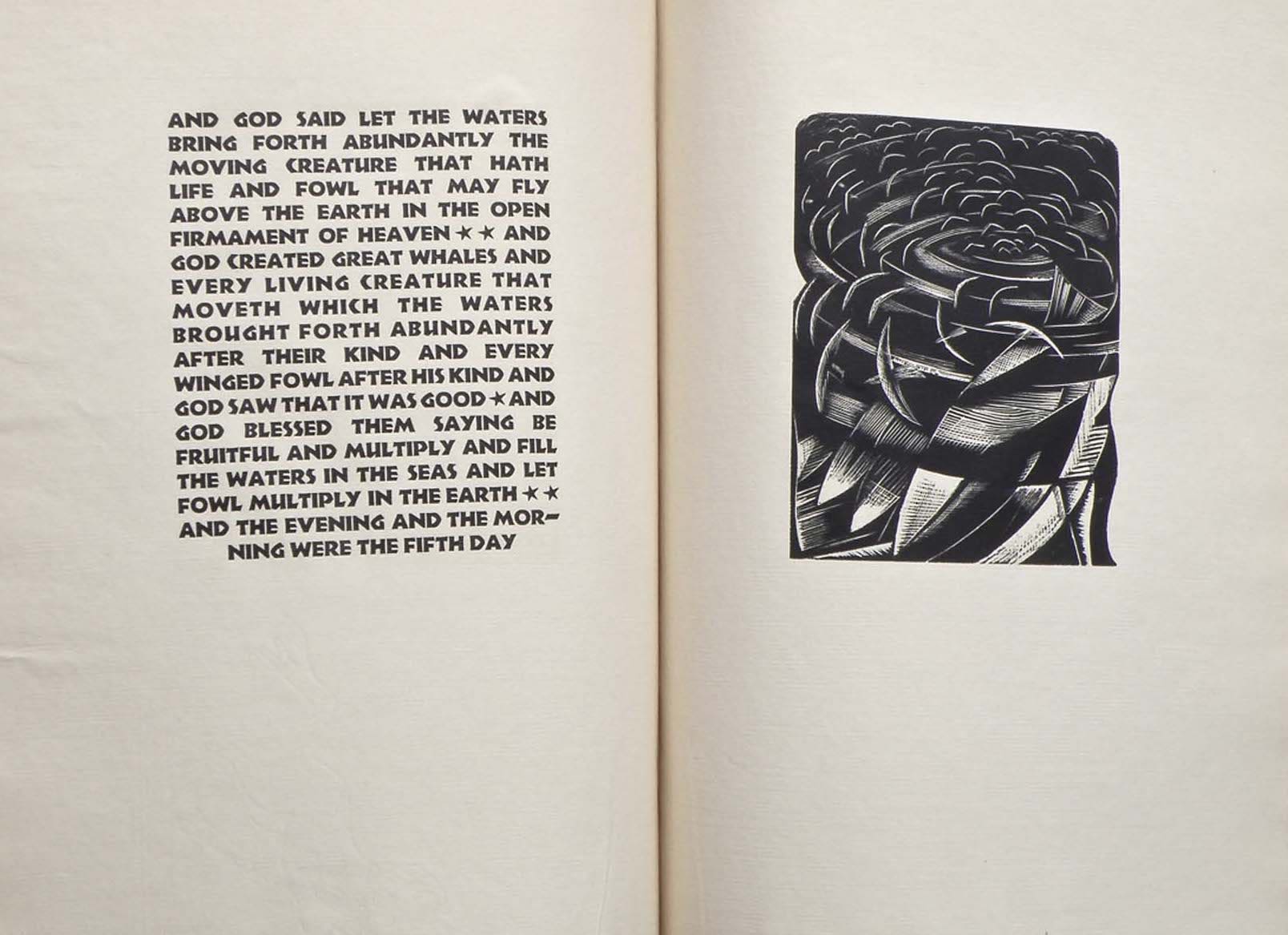 The Fish and the Fowl, Paul Nash: 'And God said let the waters bring forth abundantly the moving creature that hath life and fowl that may fly above the earth in the open firmament of heaven. And God created great whales and every living creature that moveth which the waters brought forth abundantly after their kind and every winged fowl after his kind and God saw that it was good. And God blessed them saying be fruitful and multiply and fill the waters in the sea and let fowl multiply in the earth. And the evening and the morning were the fifth day.'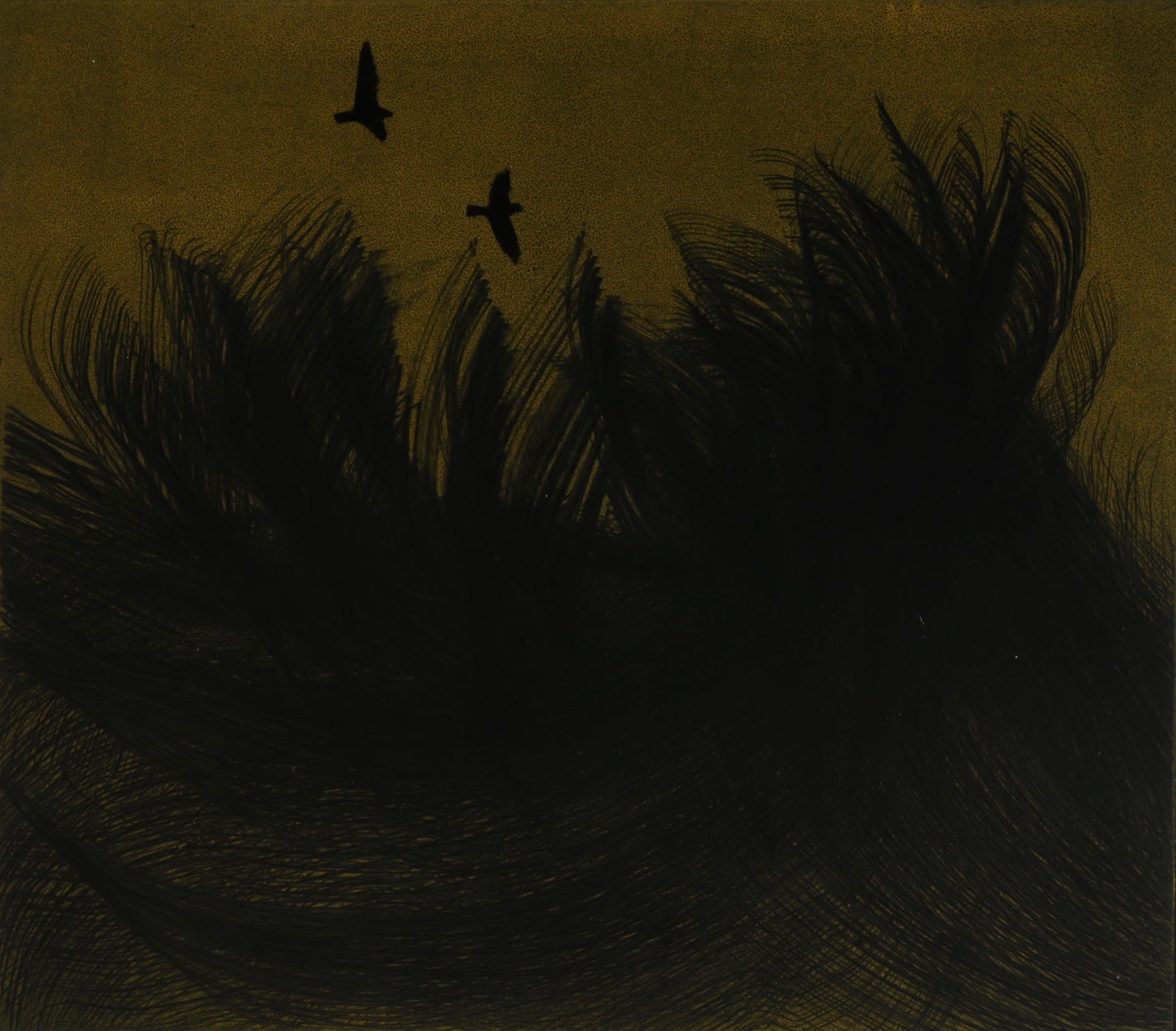 Birds in the Wind, Nigel Swift (£500 unframed)