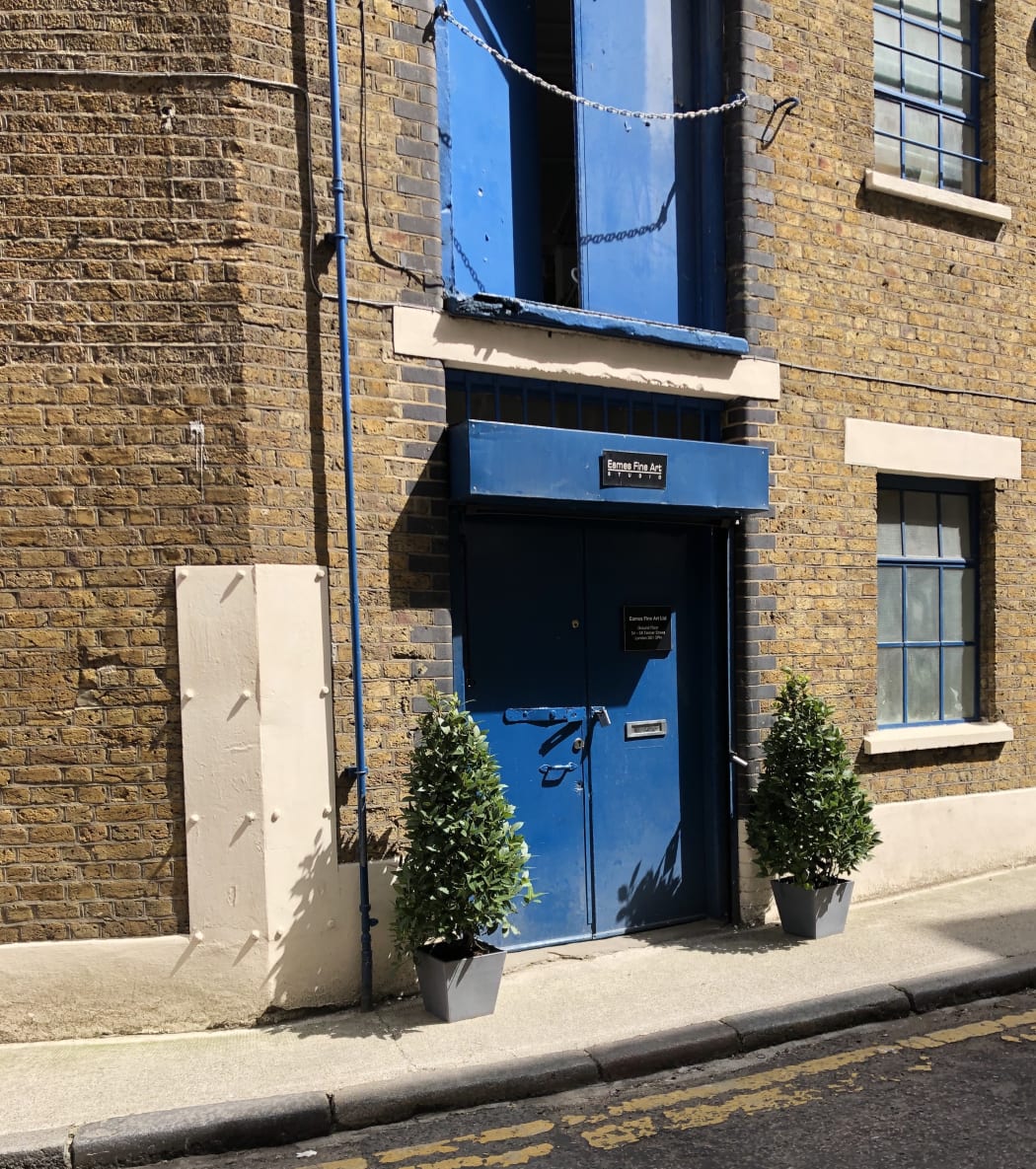 This year, the Eames Fine Art Studio has been selected for inclusion in the London wide Open House Festival which is a two week long celebration of London's homes, architecture and neighbourhoods. You can learn more about the festival HERE.
We love our old warehouse on Tanner Street and thanks to one of our newest members of the Eames Fine Art team, Jemima Sanders, we have used this festival to learn a great deal more about not just our building but also about the history of the surrounding neighbourhood.
The building that houses the Eames Fine Art Collectors' Studio and Atelier is itself a great example of the rich evolution of London's buildings; from its first life as a noxious leather treatment warehouse, complete with sloping floor for washing away by-products, to the stylish Collector's Studio that it is today, in the space of 150 years. Works of art have replaced leather hides but the slope remains! As do 19th century high level barn doors, winch pole and loading platforms - clues to the area's fascinating industrial history.
Since the medieval period, the City of London had banned the tanning of leather within the city walls due to the noxious smells produced by the industry. Bermondsey therefore, situated south of the river outside the city walls, was a hub of leather production. It was referred to by some as the 'land of leather'. Rather disgustingly, one key ingredient of the tanning process was dog faeces. This would have to be scraped up from the streets of London and collected by unfortunate workers known as 'pure finders'. The faeces, or 'pure', was used along with urine to purify and soften the hides, so you can only imagine the unholy stench. Dickens said on one of his visits to Bermondsey that the 'air reeks with evil smells'. Thankfully the air now carries only the aroma of fresh coffee, exotic street food and flowers from the markets, and perhaps a hint of ink and paint from the many artist's studios in the area!
Jemima has compiled a short pdf with more interesting facts about the history of our neighbourhood with some fantastic old photographs of the area - you can see this in the attachment below.