As you may know by now, the London Original Print Fair, which was due to have opened (and closed) last week has been moved online to a virtual art fair which is lasting the whole of May.
As well as providing each gallery with their own online viewing room, the fair organisers have also curated some specific collections on the website, and even asked some celebrity collectors to pick their favourite artworks from the different exhibitors. I'm happy to say that Eames Fine Art artists made it into almost all of these categories and selections.
You can view the full Print Fair site on the usual website: www.londonoriginalprintfair.com and you can see a more up to date selection of our own virtual stand here on this website on our viewing room page HERE.
But here is a look at some of the works which were singled out on the site:
Luke Edward Hall
Financial Times columnist, artist & designer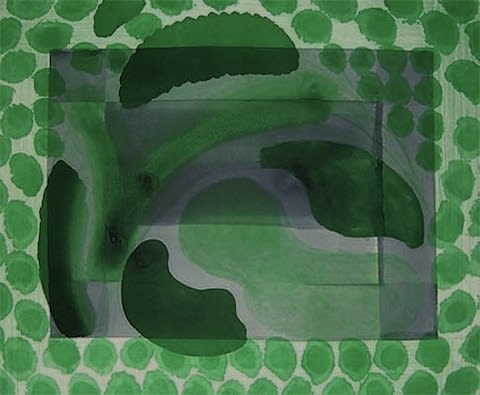 Howard Hodgkin 'David's Pool', etching with aquatint and hand colouring (sold)
"...Then we have some fantastic colour from Howard Hodgkin (one of my favourite artists,) with David's Pool - soothing and uplifting..."
Hugh Harris
Songwriter & guitarist, The Kooks
Karen Keogh, 'Mezzogiorno', coloured etching £290
"I absolutely love the Scottish colourists and I feel like Karen Keogh could be good friends with that movement. Every house would look like those in Mezzogiorno in my fantasy town planning application."
Genevieve Gaunt
Actress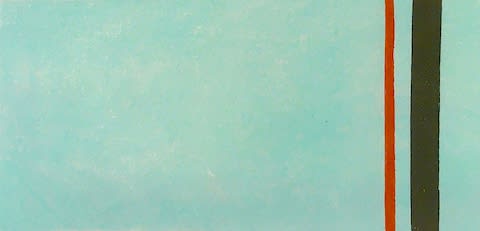 Malcolm Franklin, 'Pezzetti 16', woodblock, £200
"The minimalist beauty of Malcolm Franklin's Pezzetti also really caught my eye. It's soothing (that heavenly green) but it also has depth - perhaps literal depth - if imagined from a bird's-eye-view perspective as a swimming pool."
Anna Brady
Art Market Editor, The Art Newspaper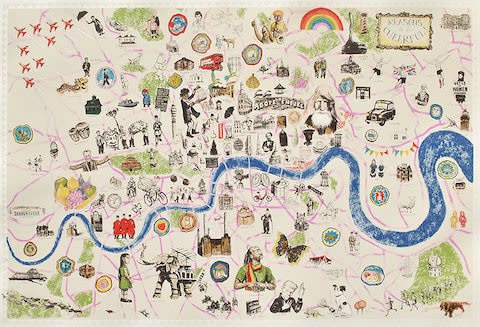 Mychael Barratt, 'Reasons to be Cheerful', screen print, £790
(Represented by Royal Society of Painter Printmakers at LOPF but also available through Eames Fine Art)
Spotlight Exhibitions
1. Inspiring Britain - celebrating the best of British
'Prints have played an important part in British art since Hogarth saw their value in distributing images to a wide public. His vibrant etchings and engravings still provide one of the best visual records of early 18th century London. Since then, prints have enabled hundreds of people to enjoy both humour through caricature and the beauties of the British landscape.'

Jason Hicklin, 'The Thames', etching, £6,000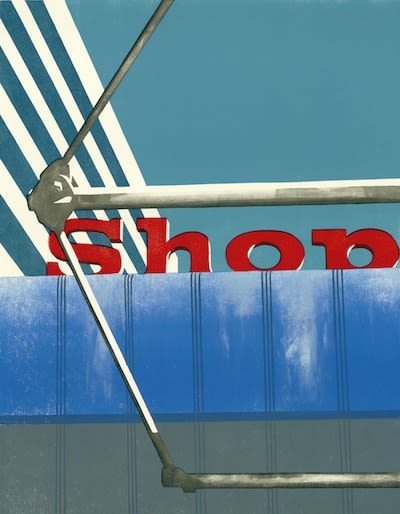 Paul Catherall, 'Elephant Shop', linocut, £595
Gail Brodholt, 'Buses on the Strand', linocut, £560
Spotlight Exhibitions
2. Animal Magic - prints inspired by the Animal Kingdom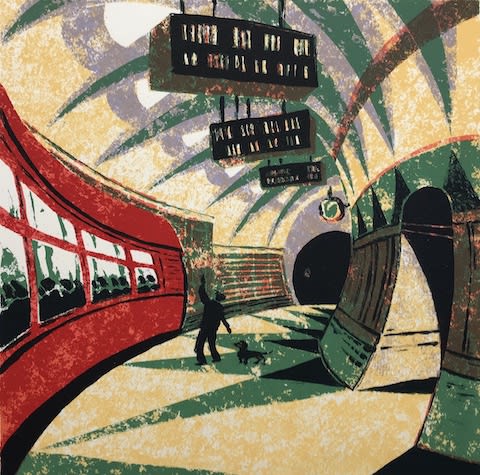 Mychael Barratt, 'Cyril Power's Dog', screen print, £220
Spotlight Exhibitions
3. Masters of Monochrome - a wall of black and white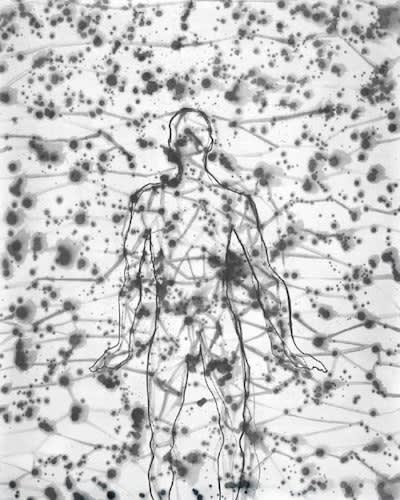 Antony Gormley, 'Domain', etching, £6,750
Spotlight Exhibitions
4. The Wonder of Water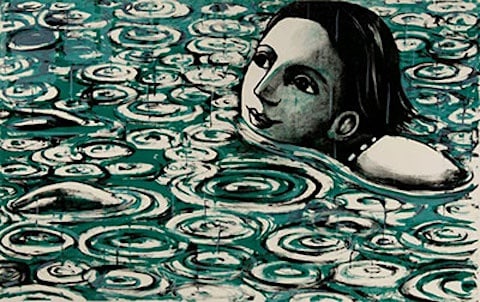 Anita Klein, 'Rain on the Lake', screen print, £800
Spotlight Exhibitions
5. Prints to Make You Happy
Elisabeth Bond, 'Ivy, Pink', woodcut, £450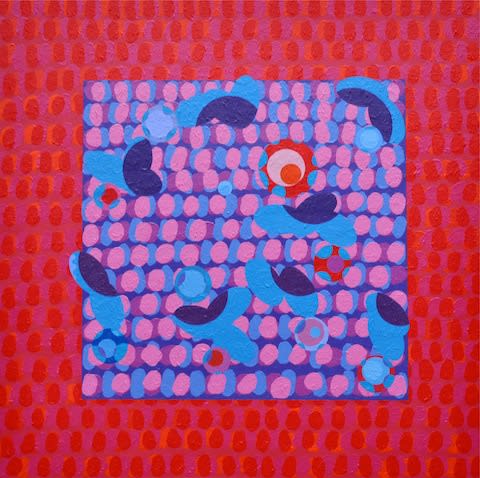 John Crossley, 'This Way and That', monotype, £2,600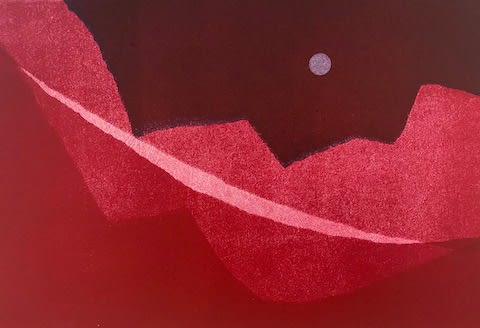 Nigel Swift, 'Red Earth', monotype, £450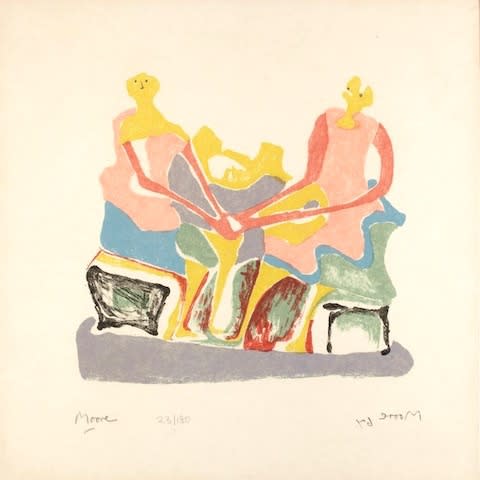 Henry Moore, 'Two Seated Women', lithograph, £2,950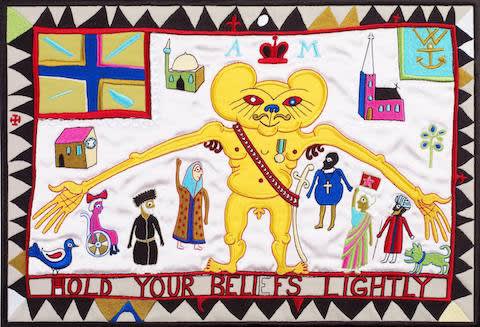 Grayson Perry, 'Hold Your Beliefs Lightly', embroidery, £6,500
Spotlight Exhibitions
6. Prints from Around the World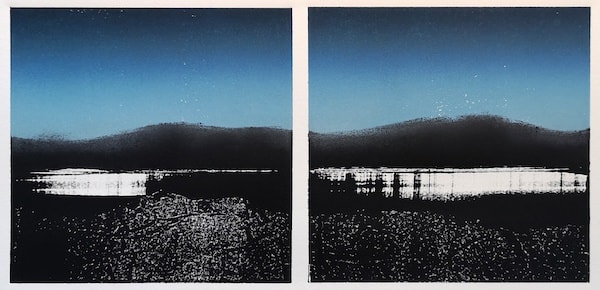 Hamish Macaulay, 'Memories of Mana 2', monotype, £240
Spotlight Exhibitions
7. Prints for Now - a selection of uplifting and topical prints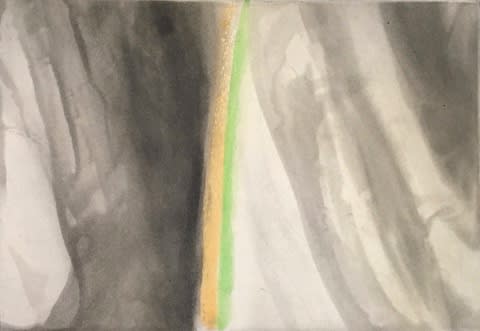 Norman Ackroyd RA, 'On Blacksod Bay', etching with watercolour, £600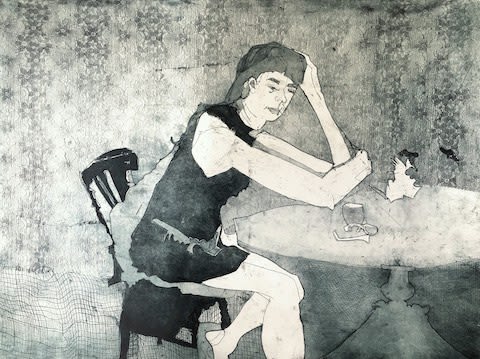 Amanda Danicic, 'Self-Isolation, Behind the Net Curtain', etching, £750
We were delighted that so many of the prints from our stand this year were selected for these special collections, but please don't stop browsing here. Visit our full gallery page to see the rest of the new and exciting work we had planned to exhibit at the Royal Academy London Original Print Fair 2020
HERE.